Billy Sunday Summer Cobbler Cocktail Recipe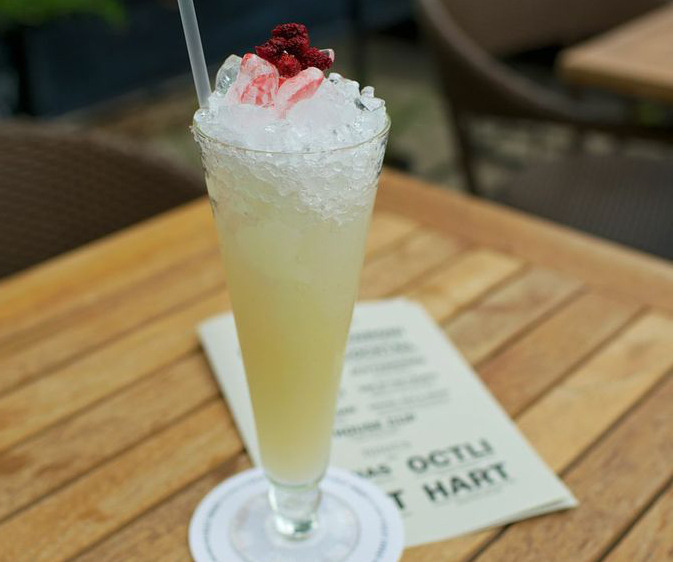 We may receive a commission on purchases made from links.
Welcome to Frozen Drinks Week on Food Republic. We're excited to bring you a bunch of stories that will make surviving the summer heat a little more — spirited. Alex Bachman of Chicago's Billy Sunday has one of the brightest young minds in the cocktail game. When we emailed him for a frozen drink recipe, he sent us this stunner. Though more complicated than a three-part negroni, seeking out soursop and white whiskey from Utah might just be the best thing you did for your weekend patio plans.
Like many of the drinks we do at Billy Sunday, this is our take on a traditional cocktail. Classically speaking, the cobbler — not to be confused with the dessert item — has nothing to do with wine, but instead sherry, sugar and fruit like oranges, raspberries and blackberries. Like the classic, the drink is built in glass and then filled with ice. At the bar, we use a refurbished 1920's Pho Tsing ice shaver that we found in New York, but you can use something like this. The drink is then topped with a few wild strawberries from seedling farms here in the Midwest. Gruner Veltliner is very much the focus, which is where the drink gets most of its acid. The sugar component comes in the way of the soursop, which is a very sweet overripened tropical fruit native to the Caribbean. It can also be found under the name guanbanas, and is a relative of the North American paw paw. Coconut, vanilla, mangosteen and pineapple are some of the flavor profiles that come to mind for it. The white whiskey is the alcoholic backbone of the cocktail and the bitters help to reinforce a lot of the flavor profiles already in the drink. Long, cold and refreshing is the name of the game for us here. A real patio pounder!
Billy Sunday Summer Cobbler Cocktail Recipe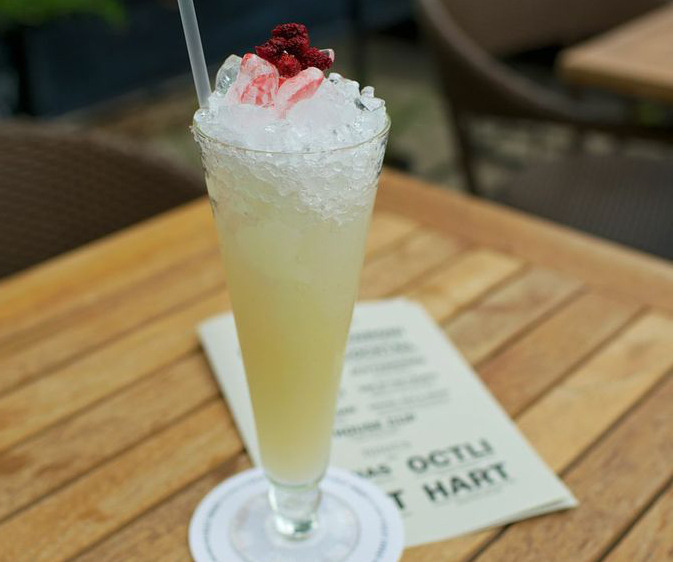 Ingredients
2 ounces Gruner Veltliner
1 1/2 ounces soursop juice
3/4 ounce High West Western Oat white whiskey
1/2 ounce lime juice
4 dashes Martinique rum bitters
Directions
Build all components in a cocktail shaker and shake fast and hard for 3 seconds.
Single strain into fluted glass and fill with crushed ice. Top with wild strawberries.
Frozen Southern Milk Punch Recipe
Hot And Spicy Bloody Mary Granita Recipe
Café Napoléon Cocktail Recipe