Best Grilled Cheese Sandwich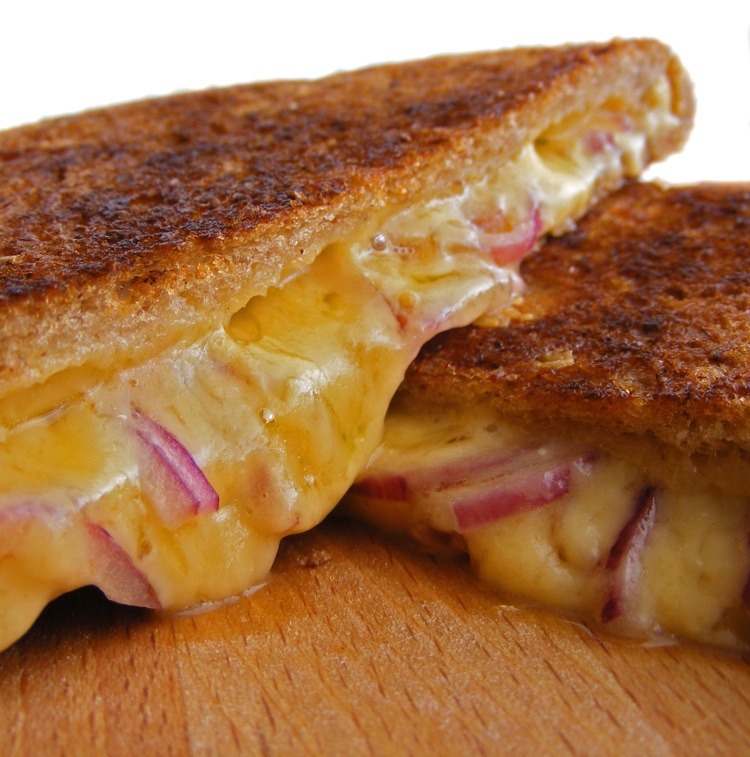 Photo: FotoosVanRobin on Flickr
We may receive a commission on purchases made from links.
Here at Food Republic we are obsessed with sandwiches, and each Tuesday we bring you our sandwich of the week. Some are from restaurants and chefs practicing what we like to call the art of the sandwich. And some, like this week's best basic grilled cheese, have been perfected in the Food Republic kitchen.
We've stolen taken our inspiration for our ideal grilled cheese sandwich from Chef Thomas Keller who is best known for his over-the-top culinary creations at The French Laundry and Per Se, but his chefly attention to detail also extends to the more humble sandwich. His BLT Fried Egg-and-Cheese sandwich was probably the only memorable thing about the movie Spanglish, and in his latest cookbook, Ad Hoc at Home, he creates his own best grilled cheese. We've swapped cheeses and added some red onions, but have kept his method of first pan-frying the sandwiches and then finishing them in the oven. You should too.
---
Everybody's got their own grilled cheese trick, so 'fess up y'all, tell us in comments.
Best Grilled Cheese Sandwich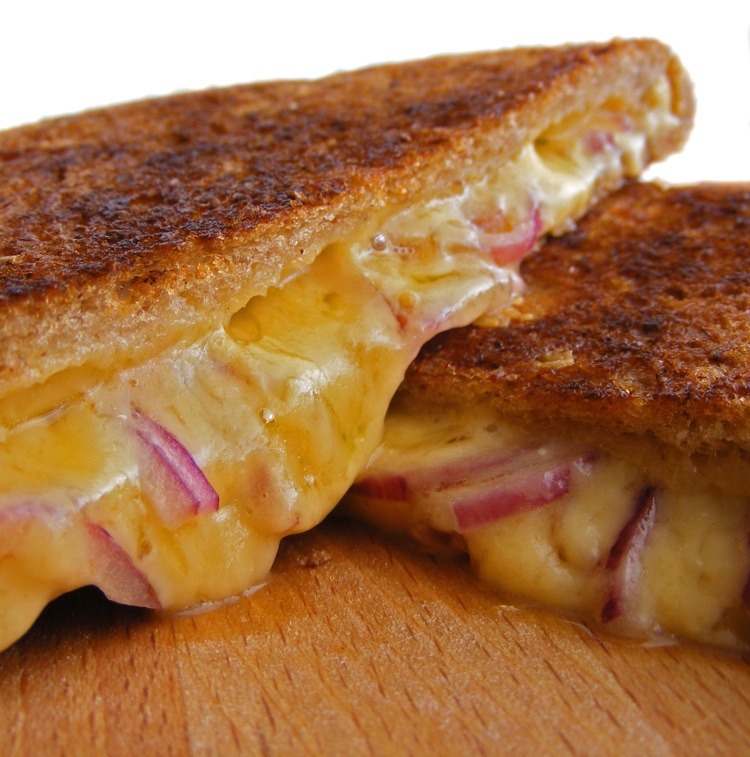 Ingredients
1/2 small red onion
4 thick slices bread of choice
4 ounces cheddar cheese
2 1/2 tablespoons softened unsalted butter
Directions
Preheat oven to 350 degrees
In a skillet, melt 1/2 teaspoon of butter and add the red onion. Cook until softened, about 5 minutes. Set the onion aside.
Place 2 slices of bread on your work surface. Top each with an equal amount of cheese. Top with the onions and place the remaining bread slices on top.
Put 1 tablespoon butter in your skillet and cook on low heat to brown the butter. Be sure not to burn the butter.
Add the sandwiches and cook until browned and toasty on the first side, about 1 1/2 minutes.
Flip the sandwiches and cook for less than a minute.
Remove the sandwiches from the skillet and place on a baking sheet. Spread the remaining butter on the sandwiches and place in the oven for 4 minutes, until everything is melted through.