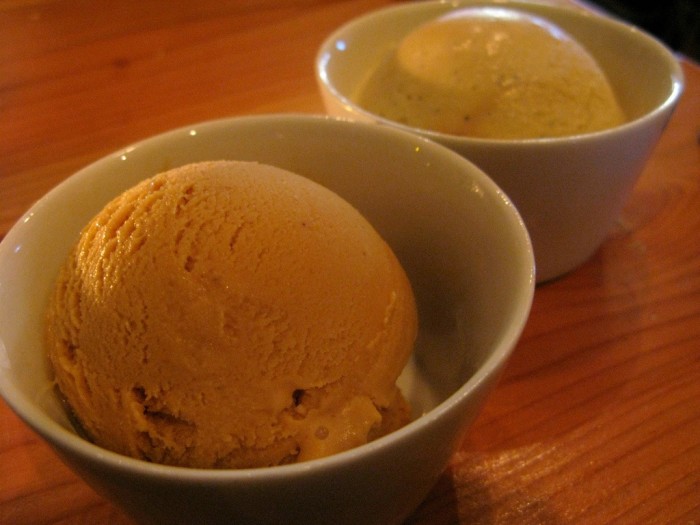 After an afternoon of bourbon swilling and/or mint julep sipping, I'm not sure anyone actually sees the finish line on Derby Day. If you'd rather skip the hangover and eat your bourbon, you'll love this rich bourbon ice cream, which is surprisingly easy to make at home (if you have an ice cream machine). It's also great to make ahead, freeze, and bring to a Kentucky Derby party.
Your friends will be impressed, even if you don't hit the trifecta.
Ingredients
6

egg yolks

1

pint

heavy cream

1

cup

half and half

3/4

cup

sugar

1/2

vanilla bean

1/4

cup

bourbon
Directions
In a heavy bottomed saucepan, heat cream, half and half, sugar and vanilla bean to a boil.
In a large stainless steel bowl reserve egg yolks. Temper hot cream mixture into the egg yolks while constantly stirring (this means add a little of the hot milk at a time continually whisking).
Place entire mixture back onto heat for one more minute, stirring constantly. Remove from heat and strain.
Add the bourbon until evenly combined.
Cool over an ice bath. Freeze in an ice cream machine according to manufacturers instructions.