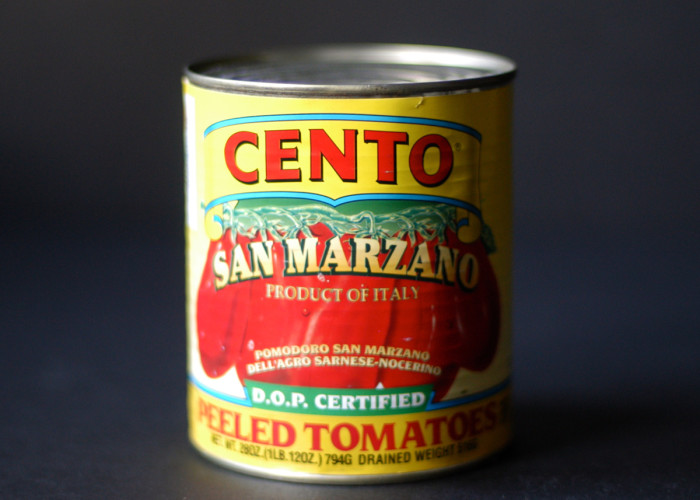 Sure you can open up a jar of Ragú or get a little fancy with some Newman's Own. But making your own basic tomato sauce is kind of shockingly easy and well worth your while. It sounds more impressive and it tastes better. Here is our best basic tomato sauce recipe, which is great over a bowl of pasta or on our best basic pizza dough. And once you've mastered this you can make it your own by adding a little browned meat, a splash of red wine or chili flakes for heat.
Ingredients
3

tablespoons

olive oil, plus 1-2 tablespoons for finishing off

1/2

large

onion, diced

5

cloves

garlic, minced

2

(28- ounce) cans

tomatoes, San Marzano, whole peeled, you may also use crushed

1

tablespoon

oregano, dried

Salt and pepper, to taste
Directions
In a large pot, over medium heat, add 3 tablespoons olive oil. Add the onions and cook until translucent.
Add the minced garlic and cook stirring for about 2 minutes.
Crush the whole peeled tomatoes by hand and add the pulp and the juices to the pot.
Add the oregano and bring to a low simmer. Cook, stirring occasionally for 30 to 45 minutes.
Season with salt and pepper and add one to two tablespoons of good olive oil to finish off the sauce.
*San Marzano tomatoes are known for their intense sweetness and concentrated flavor. Most major grocery stores carry these canned.
**If your tomatoes seem bitter, add a touch of sugar to the sauce as it cooks. Adding chopped carrots and onions also helps curb acidity.