Best Basic Potato Salad Recipe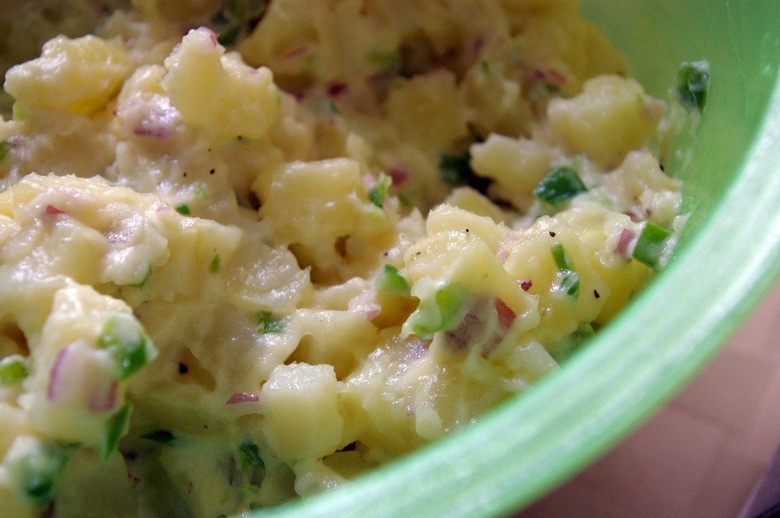 Let the star of your next picnic be this potato salad.
Potato salad preferences run deep. They are regional, they are familial, they are personal. And we are not even going to get into the whole no-mayonnaise debate. Or the hard-boiled egg thing.
This is what we consider the Best Basic Potato Salad Recipe. It's creamy and herbal and tasty. Once you master this basic recipe you can personalize it with curry or celery or pickle relish or even hard-boiled eggs if you must.
Our favorite potatoes for potato salad are Yukon Golds, Yellow Finn, or little red potatoes.
Best Basic Potato Salad Recipe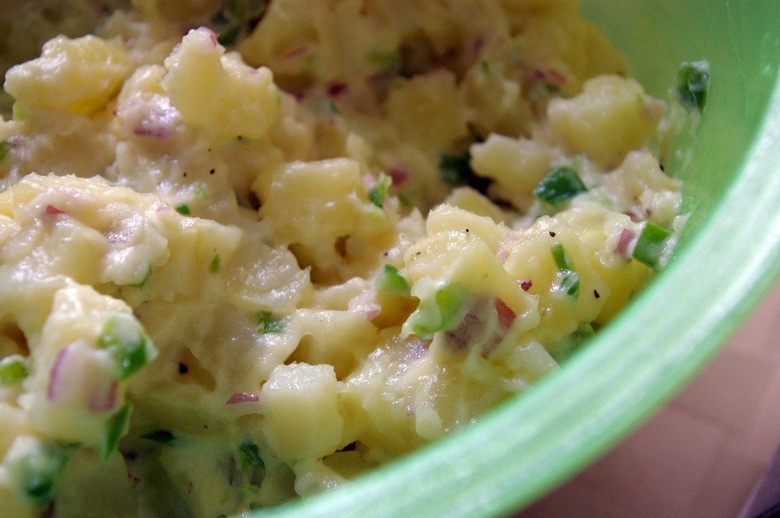 Ingredients
3 pounds potatoes
2/3 cup mayonnaise
1/4 cup mixed herbs: parsley
1 tablespoon cider vinegar
1/2 small onion
Directions
Put potatoes in a deep pot, cover with salted water, and bring to a boil.
Reduce heat and let simmer for 10 minutes
Immediately drain and let cool off for 10 minutes.
Gently toss potatoes with mayonnaise, herbs, cider vinegar, onion, and salt and pepper.
Cover and chill before serving.