Best Basic Marinade Recipe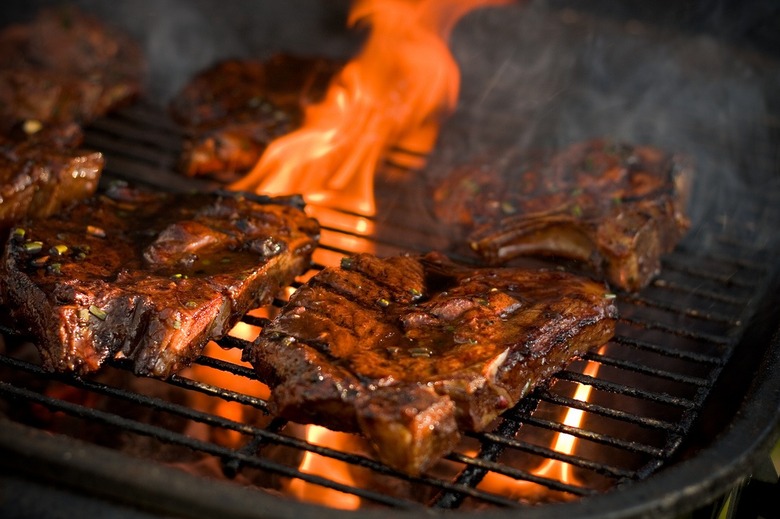 Photo: combust on Flickr
You can never have too many marinade recipes. This rosemary– and thyme-infused marinade plays with a classic culinary combination — the herbal earthiness of rosemary is a great complement to beef, lamb, and chicken. It can also be used to flavor your vegetables.
This marinade covers four medium-sized steaks. It also works for pork, lamb, chicken, and vegetables. If using with chicken, do not marinate longer than four hours or your meat will be mushy. With vegetables, do not marinate longer than 30 minutes. Some fish will begin to cook in marinades with vinegar, so in most cases limit marinating to two hours maximum. Beef can withstand longer marinating. And always marinate meat in the fridge, not at room temperature. Bring the meat to room temperature for the last 30 minutes before you throw it on the grill.
Best Basic Marinade Recipe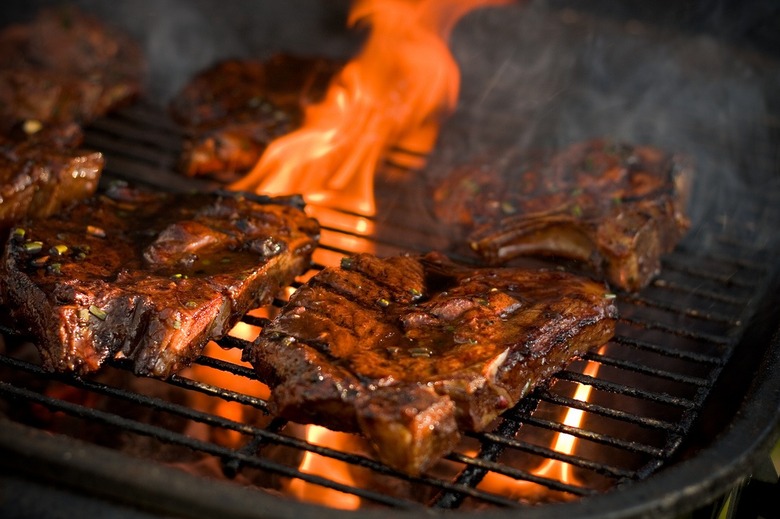 Ingredients
1 cup vegetable oil
1/2 cup soy sauce
1/3 cup apple cider vinegar
1/4 cup lemon juice
3 tablespoons worcestershire sauce
1 tablespoon mustard
1 onion
2 cloves garlic
4 sprigs of thyme
6 (2-inch) pieces of rosemary sprigs
Directions
In a medium-sized bowl, mix the oil, soy sauce, vinegar, lemon juice, Worcestershire sauce, pepper, and mustard.
Add the onion and garlic. Using scissors, cut the springs of thyme and rosemary into two-inch pieces. Add to marinade.
Depending on the size of the steaks, pour marinade into one or two plastic bags. Place steaks in the bag and make sure marinade thoroughly covers all parts of the meat.
Place bag in refrigerator for four to six hours, turning once or twice during this time.
Remove meat from bag. Discard the thyme and rosemary. Season with kosher salt and cook as desired.