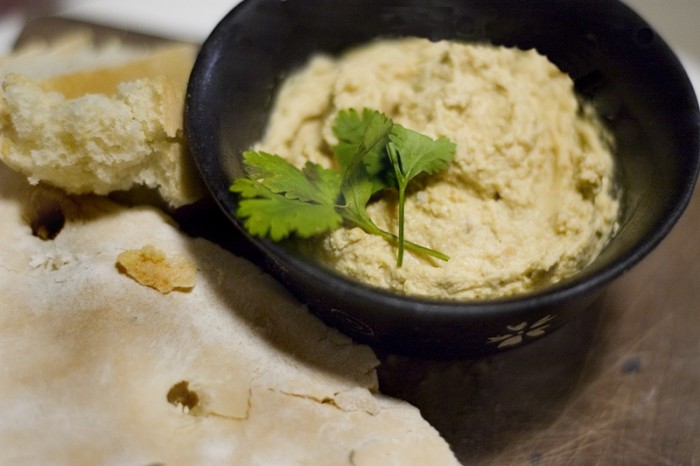 Many cultures take credit for hummus, but the exact origins are lost to antiquity. The dish is an integral part of Middle Eastern cuisine but also appears throughout the Mediterranean region and in parts of India.
Part of the reason for this broad global appeal is the power of the chickpea. Filled with zinc and folate, chickpeas are also a great non-animal source of protein.
Hummus is easy to make, and because it's a dip, it doesn't feel quite as nutritious as it is. The traditional dipper here is pita bread, but you can try cut up veggies, pretzels, or even chips. Once you've mastered this best basic hummus recipe, you can put your own spin on it by throwing in some spices, roasted red peppers, or simply topping with pine nuts and pomegranate seeds.
Ingredients
1

clove

garlic

2

teaspoons

tahini

1

(15.5 ounce) can

chickpeas

1

fresh squeezed lemon juice, juiced

1

teaspoon

salt

2

tablespoons

parsley, roughly chopped
Directions
Put all ingredients, except parsley in a blender or food processor.
Puree the mixture until smooth, then use a spoon to fold in the parsley.
Use a rubber spatula to transfer the hummus to a serving bowl, and serve immediately.
This hummus can be stored, covered and chilled, for up to 1 week.