Best Basic Chicken Salad Recipe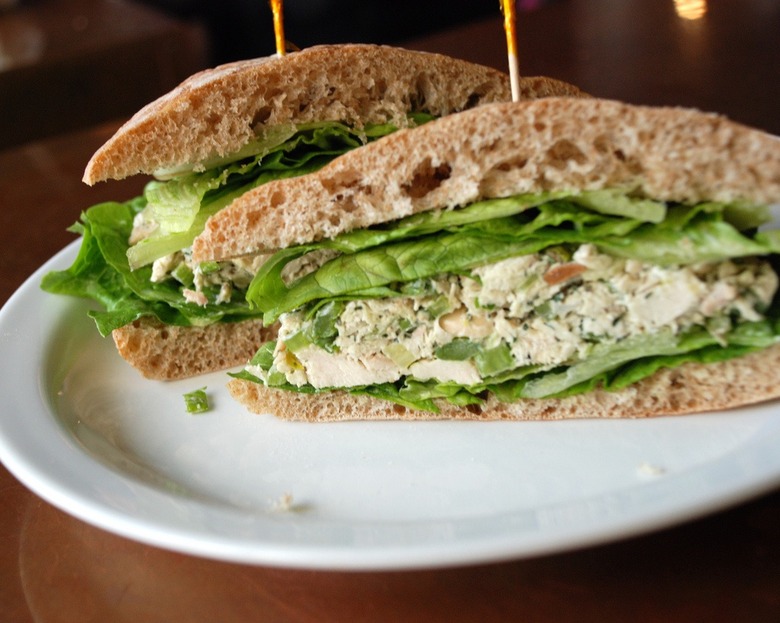 A classic sandwich filling or salad, now with bacon.
Whether you eat it atop a bed of lettuce or stuff it into a sub with shredded lettuce and tomato, chicken salad is just one those things you need once in awhile. It's tasty, filling, and easy to make.
And while all you really need is some chopped cooked chicken bits, some mayo, salt, pepper, and a crunchy element like almonds and/or celery, there's a lot more you can do with chicken salad.
This basic chicken salad recipe remains fairly basic, but it calls for the addition of onion, bacon, herbs, and vinegar and oil—which takes only a few minutes more of your time for double the return on your flavor investment.
Best Basic Chicken Salad Recipe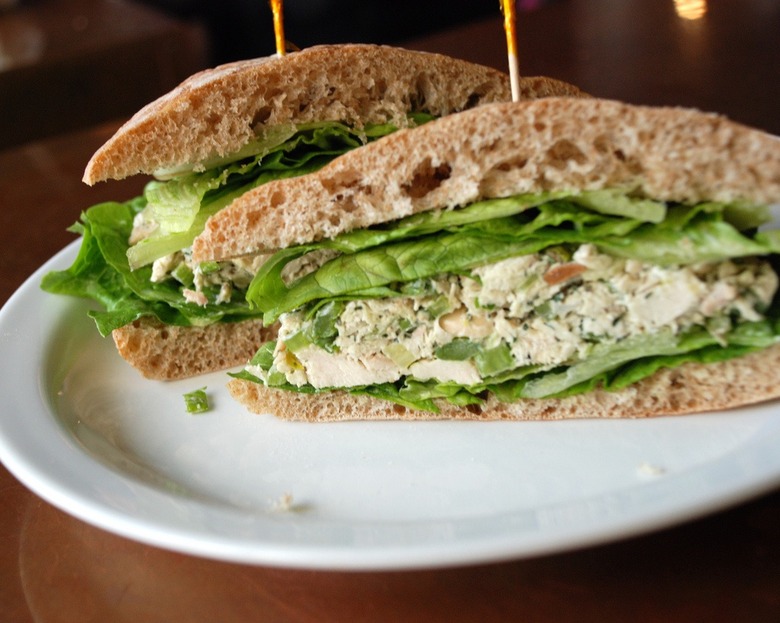 Ingredients
4 halves chicken breast
1 cup mayonnaise
1 tablespoon extra virgin olive oil
3 slices bacon
2 teaspoons red wine vinegar
1 tablespoon mixed fresh herbs
1/4 cup onion
1/4 cup celery
Directions
In a large bowl, combine the mayo, olive oil, vinegar, and herbs until evenly mixed. 
Add the chicken, bacon, onion, and celery and toss to evenly coat.  
Season with salt and pepper.