Berry-Infused Iced Green Tea Recipe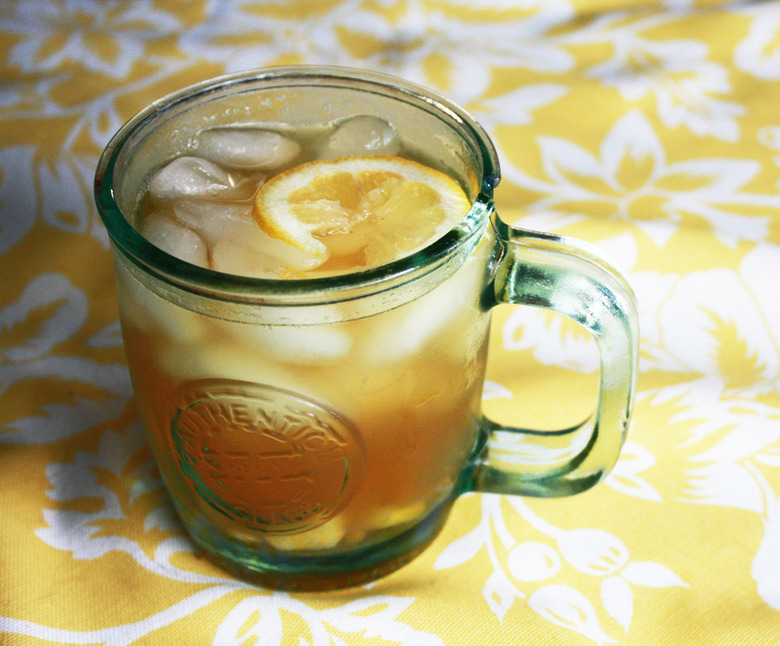 Green tea has a delicate flavor that's naturally slightly sweet and is best enhanced with ice and a little honey or agave nectar rather than sugar. While you're hydrating anyway, why not make infuse your water with antioxidants?
For extra flavor, we like green teas infused with natural berry extracts. Food Republic co-founder Marcus Samuelsson has a new line of artisanal teas out right now — the Swedish-influenced lingonberry sencha green tea from his Ambessa brand is great for this recipe, which we've been drinking all summer long.
Where are the berries, you ask? Why, they're right in the tea. Read on for our super-simple technique.
Berry-Infused Iced Green Tea Recipe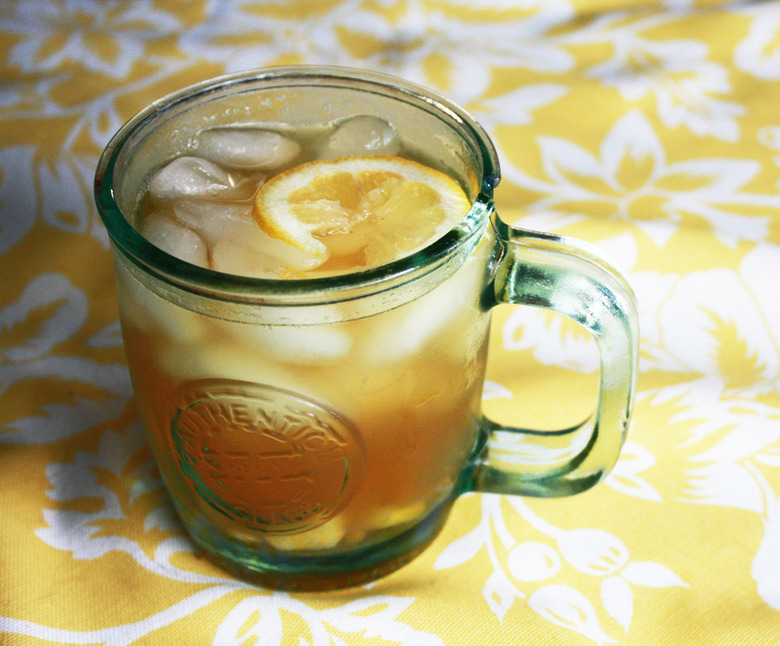 Ingredients
4 cups water
1/2 cup raspberries
1/2 cup strawberries
4 bags good-quality berry-flavored green tea
2 teaspoons honey or agave nectar
lemon or orange slices
Directions
Bring water to boil in a large pot, then remove from heat.
Add berries, crush a little with a wooden spoon, then add tea bags and honey or agave, stir well and let sit for about 15 minutes.
Strain out berries and tea bags, cool to room temperature and transfer to a bottle or pitcher in the refrigerator.
Serve in a tall glass over ice with a lemon or orange wedge.
Frozen Coconut Drink
Black and Blue Lemonade
A Tribute To The Refreshing Batidos