Belgian White Beer Cookies With Orange Icing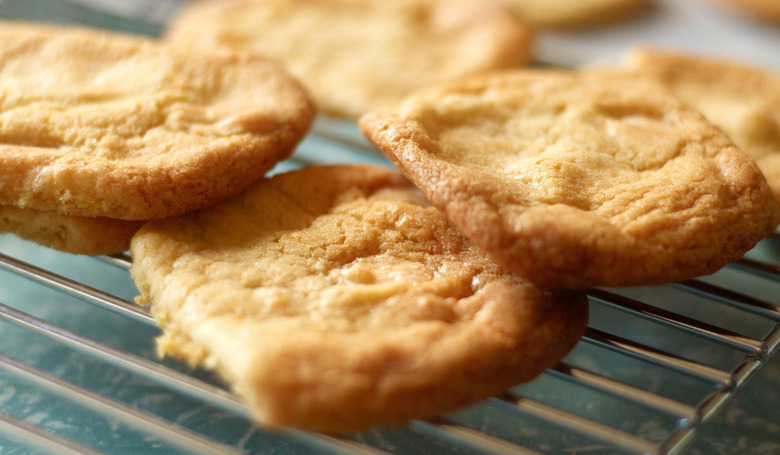 Photo: gemsling on Flickr
During Oktoberfest, a lot of emphasis is placed on sausage. And rightfully so: it's one of the most amazing pairings in the history of food and booze. But there's no beer in sausage. There's sausage cooked in beer, which is a wonderful thing. But I can't think of a sausage that uses beer as an ingredient. And I can't think of any beer-spiked desserts. So let's change the topic to cookies that use beer as an ingredient.
Featuring bright orange zest and earthy coriander, two typical ingredients in Belgian hoegaarden and German hefeweizen, you can recreate a frothy pitcher of deliciously cloudy white beer in dessert form.
Belgian White Beer Cookies With Orange Icing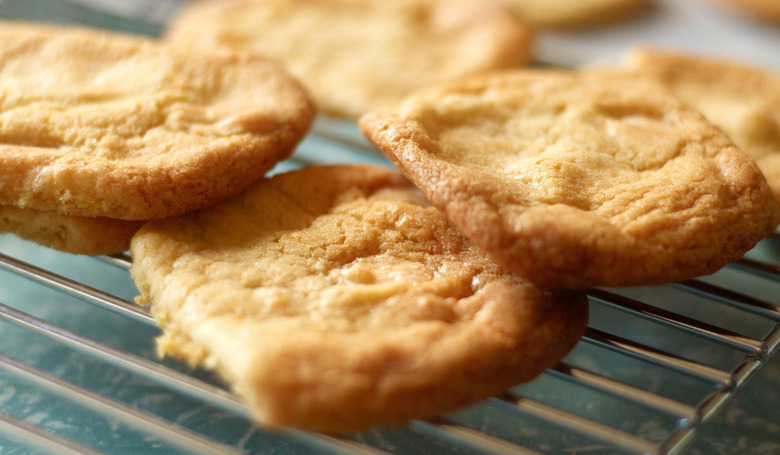 Ingredients
24 ounces Belgian white beer
5 tablespoons honey
3/4 cup unsalted butter
1 1/4 cups powdered sugar
1 large egg
1/2 teaspoon vanilla extract
zest of one orange
2 teaspoons ground coriander
2 cups all-purpose flour
1/2 teaspoon baking soda
1/2 teaspoon vanilla extract
1 cup powdered sugar
1 tablespoon orange juice
1 tablespoon whole milk
zest of one orange
Directions
Reduce beer and honey in a medium saucepan over medium heat, skimming occasionally, until you have about 1/3 cup of liquid or when it begins aggressively foaming due to the increased sugar content. 
Let this reduction cool to room temperature.
While it's cooling, cream the butter and sugar together.  
Add the egg and blend thoroughly. Then add the vanilla, orange zest, coriander, and beer reduction and blend again.
Mix the flour and baking soda together then slowly add to the batter.
Preheat oven to 350°F.
Scoop mounds of cookies onto an aluminum cookie sheet lined with parchment. Make sure you do not overcrowd the cookies; you should be able to fit about 12 cookies on a half sheet pan.
Bake for 15-20 minutes. Let the cookies cool on the cookie sheet until they are cool enough (about 10 minutes) to transfer to wire racks to cool completely.
Whisk the vanilla into the sugar.
Mix the orange juice and milk together.
Add milk and orange juice mixture to sugar until you reach the consistency of a thick paste. Add orange zest.
Using a butter knife put a dollop of icing on each cool cookie and spread it over the top.