Beer-Spiked "Nacho" Cheese Recipe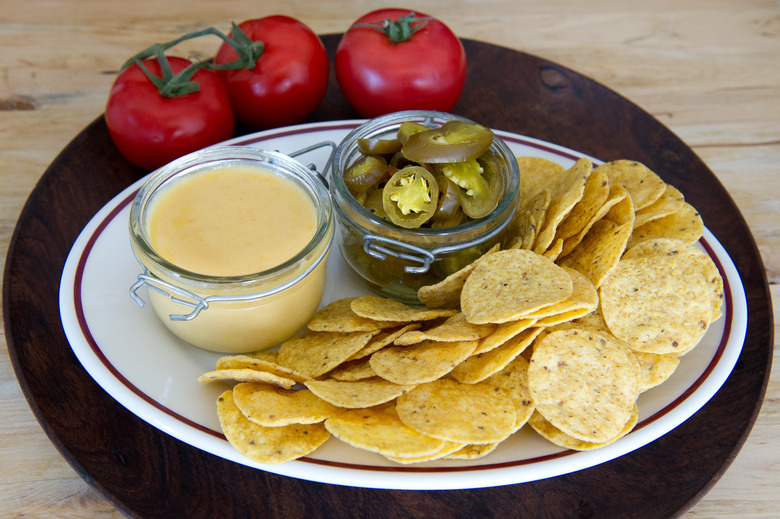 Spike your nacho cheese with beer for a real party. (Photo: Morgan Ione.
If you're going to sit down and watch a lengthy baseball game, grab a snack that will transport you right to the park without ever having to worry about leaving early to beat the traffic. Whip up some real nachos and stay through the handshakes.
I use a combination of American and cheddar cheeses, lightly coated with cornstarch to help develop a thicker texture that clings to chips. Feel free to sub in your favorite cheese, but the American really brings everything together in a nice melty way. The booze in the beer doesn't cook off quite all the way, so you'll get a nice mellow, yeasty twist that will remind you why you're eating nachos in the first place.
Beer-Spiked "Nacho" Cheese Recipe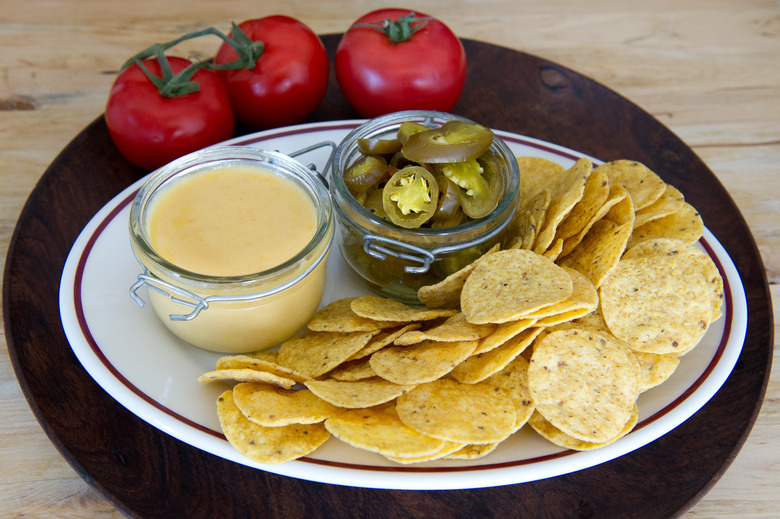 Ingredients
4 ounces sharp cheddar cheese
4 slices American cheese
1 teaspoon cornstarch
1 cup whole milk
1/2 cup your favorite beer (preferably something light in color)
several good shakes of your favorite hot sauce (we used Cholula)
tortilla chips and pickled jalapeños
Directions
Combine cheeses and cornstarch in a large mixing bowl and toss to coat.
Heat the milk in a medium pot over low heat, then gradually whisk in the cheese until melted.
Add the beer and continue whisking over low heat until completely smooth.
Whisk in the hot sauce, then keep on low heat for 20 minutes to allow the flavors to meld and the beer to mellow. If it gets too thick, add a little more milk. If it seems a little runny, it will thicken as it cools. Adjust until you get the consistency you like.
Serve warm with tortilla chips and pickled jalapeños.
Chopped Steak Grilled Cheese
Vegan Japanese Eggplant Dog
Black and Blue Popcorn