Beef Stew With Wine Recipe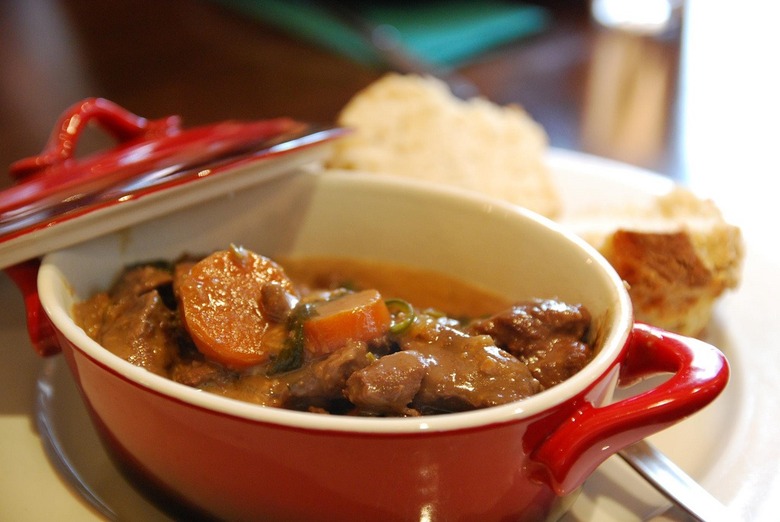 Beef Stew
As the Executive Chef at The Great Estates of Niagara, which includes the Inniskillin, Jackson-Triggs and Le Clos Jordanne wineries, David Penny naturally cooks with a lot of wine. He uses a full-bodied red wine to bring layers of flavors to this beef cheek stew.
Use a wine that you want to drink for this beef stew. Not only will it make the stew better, keep in mind that there will be enough left in the bottle to have a glass or two, or three, while the beef stew bubbles on the stovetop. You can easily substitute other cuts of beef for the cheeks. Serve it with some warm bread for a straightforward but sumptuous meal.
Beef Stew With Wine Recipe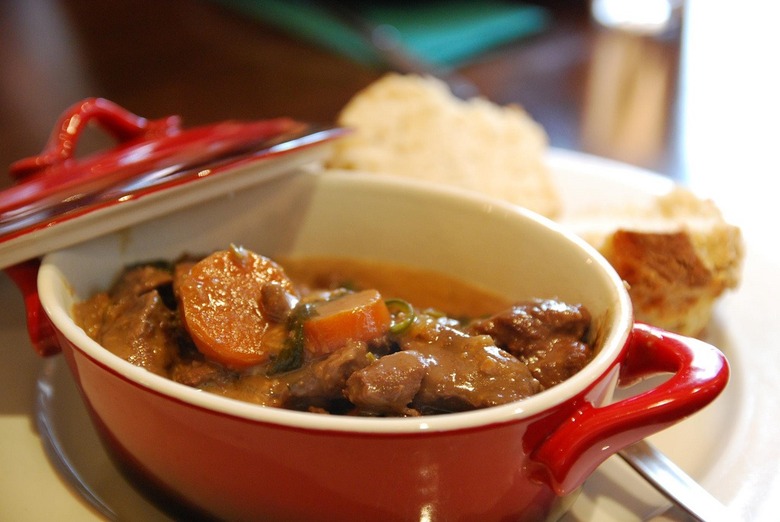 Ingredients
2 1/2 pounds beef cheek or stew meat
2 1/2 tablespoons unsalted butter
2 1/2 tablespoons flour
3 1/2 ounces red wine
3 cups beef stock
2 medium onions
2 cloves garlic
2 carrots
1 cup peas
4 celery ribs
3 yukon gold potatos
1 bunch thyme
Salt and pepper
Directions
Dredge the cubed beef in the flour. This keeps the meat from sticking, and also gives the stew a rich, luscious finish. In a large pot, heat the butter over medium high heat and brown the beef.
Add onions and garlic. Cook until onions are transparent.
Add beef stock, wine, chopped thyme, salt and pepper to taste. Simmer over low heat, with a lid for about 2 hrs or until the beef is just tender.
Add carrots, potatoes and celery. Simmer for another 20 minutes to cook the vegetables.
Adjust seasoning with salt and pepper.