Basil Ice Cream Recipe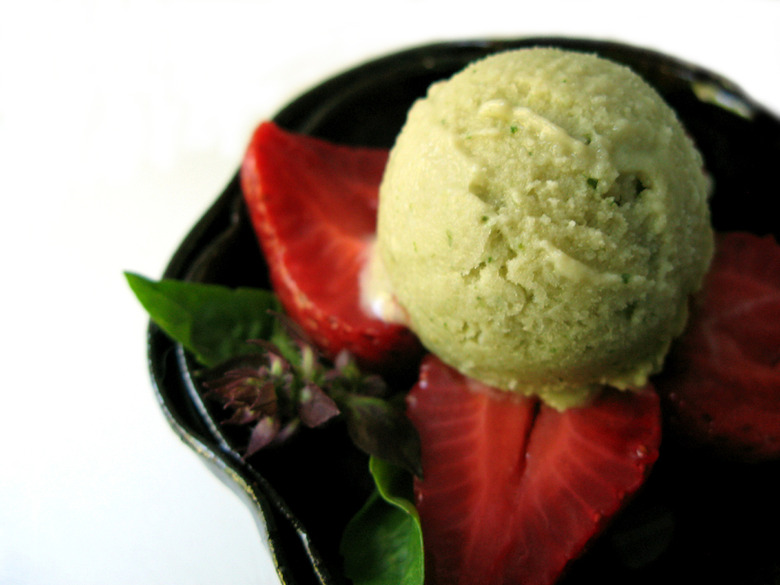 Photo: QuintanaRoo on Flickr
It might sound weird, but basil ice cream is surprisingly delicious. Top it off with rhubarb or strawberry, or scoop some on ricotta cheesecake. We use our simple vanilla ice cream here and infuse it with basil for an herbaceous, creamy frozen treat.
Basil Ice Cream Recipe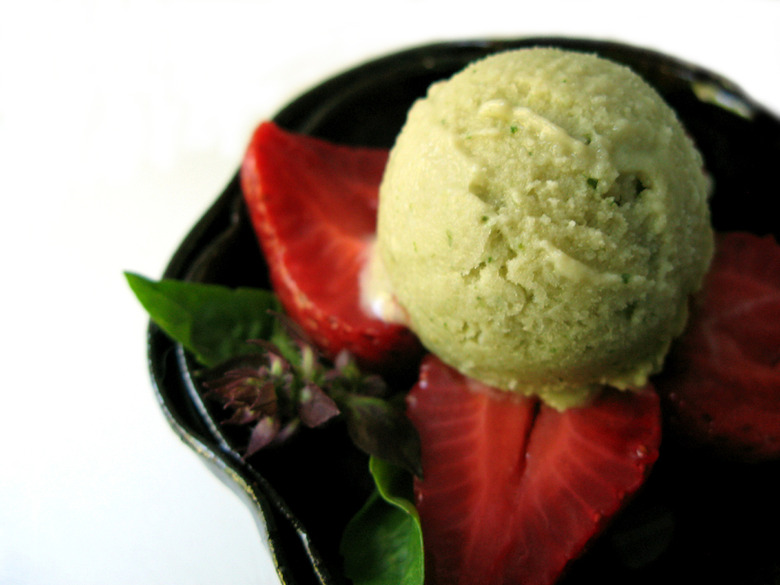 Ingredients
1 pint heavy cream
3/4 cup sugar
3 tablespoons basil
6 egg yolks
1 cup half and half
1 vanilla bean
Directions
In a heavy bottomed saucepan, combine the heavy cream, sugar and basil and bring to a simmer. Remove from heat and let steep for half an hour.
Place this mixture in a blender and puree.
In a large stainless steel bowl place the egg yolks. Add the half and half mixture while constantly whisking.  
Place entire mixture back onto heat. Add the vanilla bean and the half and half and heat for one to two more minutes, stirring constantly until the mixture has thickened and coats the back of a spoon.  Do not boil! Remove from heat and strain the entire mixture through a fine mesh sieve.
Cool over an ice bath. Freeze in an ice cream machine according to manufacturers instructions.