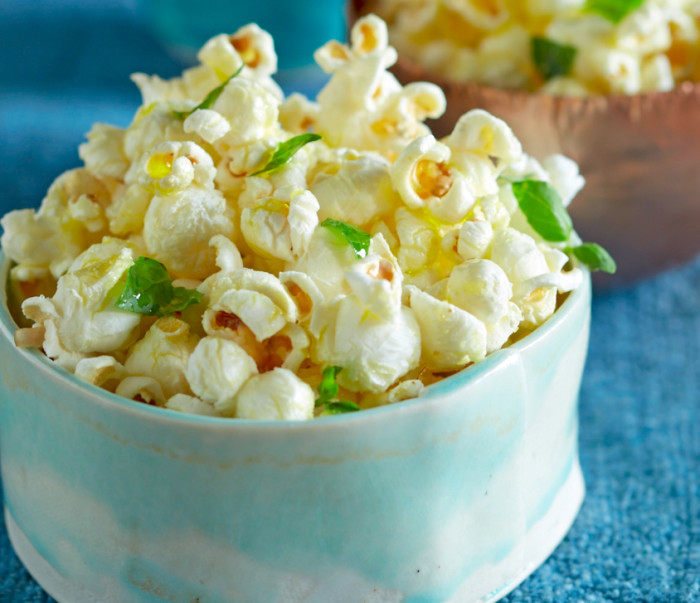 So you love popcorn, do you? Do you really love popcorn? 75 recipes' worth of it? Then you're going to want a copy of Party Popcorn, dessert blogger Ashton Epps Swank's new cookbook. Whether you're going for savory or sweet (or that perfect spot right in between) there's something for movie night in this book you're going to love.  
Fresh basil, garlic and popcorn all have mouthwatering aromas. The only thing better than how they smell is, of course, how they taste. You can create all sorts of fun, fresh flavors with this recipe by using your favorite fresh herbs. Substituting cilantro for the fresh basil, for example, gives this popcorn a bold new flavor. If you're looking for something a little more subtle, try using dried herbs instead.
Ingredients
8

cups

popped popcorn

1

tablespoon

fresh basil, chopped

3

tablespoons

extra virgin olive oil

1

teaspoon

garlic salt
Directions
Pour the popcorn into a large bowl and remove any unpopped kernels.
Add the basil to the bowl.
Drizzle the olive oil over the popcorn.
Sprinkle with the garlic salt and gently toss to coat.
Serve immediately.
Find more popcorn on Food Republic: