Basic Spiced Butter Recipe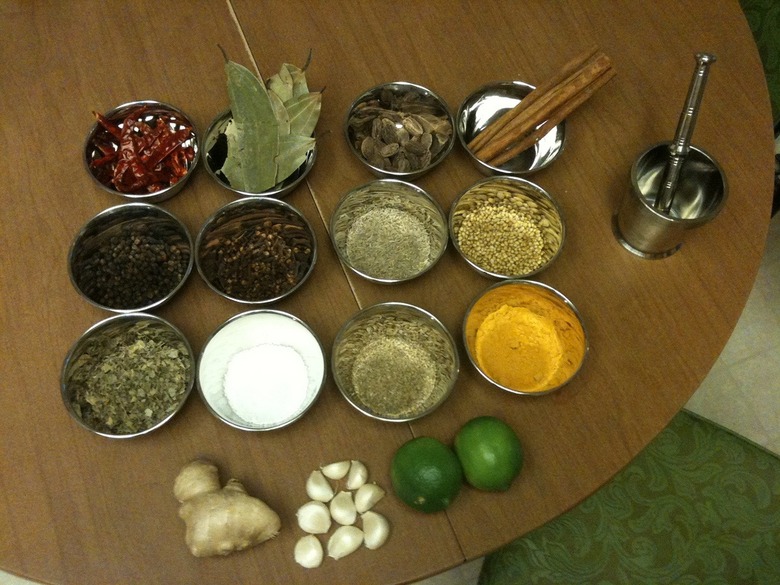 dried spices
A nod to one of Food Republic's founders Marcus Samuelsson's heritage, this is a recipe for nitir qibe. It's a spiced butter used in Ethiopian kitchens in place of regular butter or oil. It adds instant flavor to roasted vegetables, fish, or meats. At Food Republic we slather it on everything coming off the grill: We love it to spice up a nice, simple burger or as a variation on the usual Mexican corn on the cob, and yeah, slathered across fresh-off-the-grill steaks.
This is also known as clarified butter, which means that the milk solids are removed. And what that translates to for a cook is that the butter won't burn as easily.
The 7/20: If you have these items in your arsenal, recipes categorized by 7/20 can be made with 7 or fewer additional ingredients in only 20 minutes of active cooking time.
Basic Spiced Butter Recipe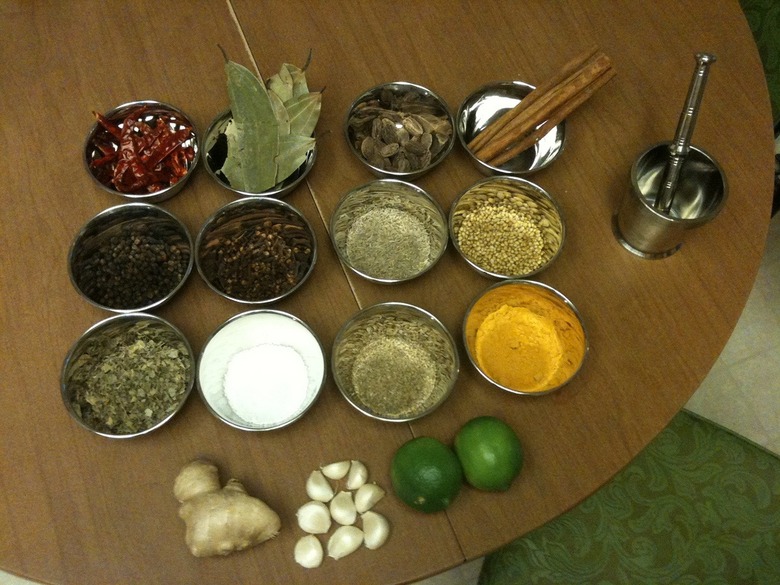 Ingredients
1 pound unsalted butter
1/2 onion
2 garlic cloves
1 teaspoon dried ginger
1/2 teaspoon fenugreek seeds
1/4 teaspoon ground cardamom
1/2 teaspoon ground turmeric
1/2 teaspoon cumin
Directions
In a medium saucepan over low heat, melt the butter, stirring occasionally. As foam rises to the top, use a slotted spoon to skim and discard it. Continue cooking on low until no more foam appears. Add the onion, garlic, ginger, fenugreek seeds, cardamom, turmeric and cumin and continue cooking the butter for 15 minutes at a low simmer stirring occasionally.
Remove the butter from the heat and let stand until the spices settle. Strain through a fine-mesh sieve.
This butter can be stored, covered and chilled, for up to 3 weeks. It can also be frozen for up to 2 months.