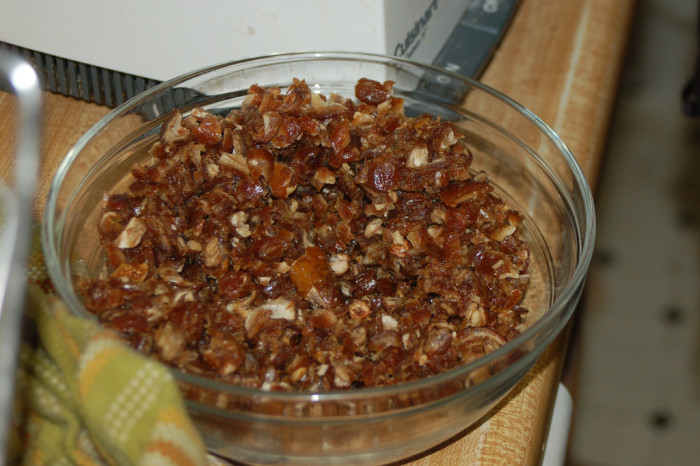 Charoset is a simple fruit mixture that can be spread on matzo or eaten alone. This recipe includes the standard apples and walnuts, but there are many versions of this Seder favorite.
Ingredients
3

apples, peeled and diced

1

cup

walnuts, toasted and roughly chopped

1

teaspoon

cinnamon, ground

1

teaspoon

sugar, or brown sugar

1

tablespoon

red wine, sweet like Manischewitz

1

tablespoon

honey
Directions
Place all ingredients in a large bowl and toss to combine evenly.
If you want this to be more of a spread, combine all ingredients in the bowl of a food processor and pulse until just forming a paste.
Serve with matzo.