Basic Buffalo Wings Recipe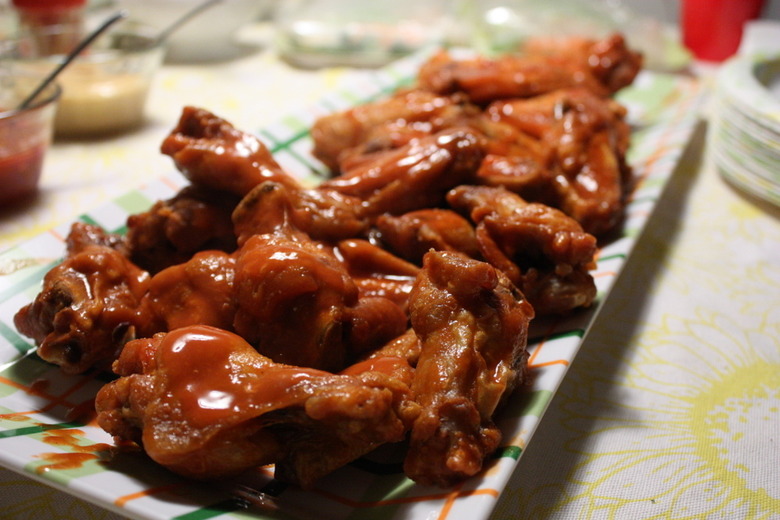 Photo: scaredy_cat on Flickr
Buffalo wings are entirely necessary for important (and not so important) football games. We didn't make it up, folks, it's science. Maybe even fate. The combination of pigskin, yelling, love for one's team and pride in one's enormous flatscreen can be matched, if not surpassed, only by a classic, spicy buffalo wing dunked in creamy blue cheese dressing (which you should also make yourself if you're doing the whole make-it-yourself thing).
Basic Buffalo Wings Recipe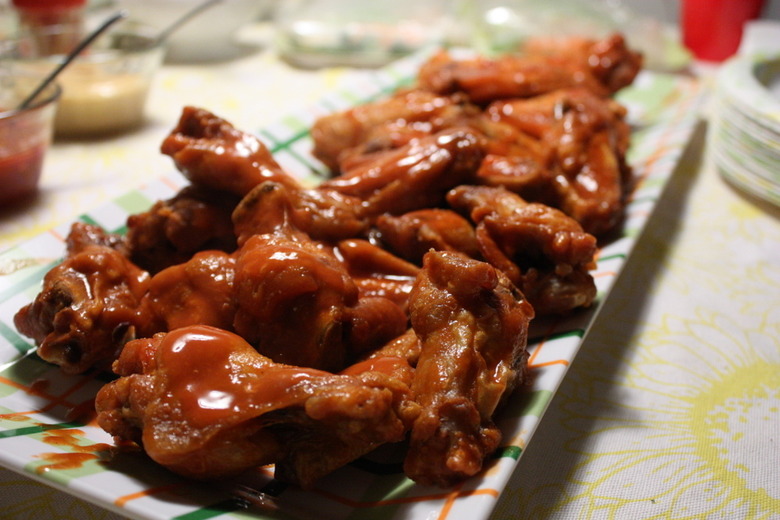 Ingredients
3/4 cup all-purpose flour
1/2 teaspoon cayenne pepper
1/2 teaspoon garlic powder
1/2 teaspoon salt
20 chicken wings
1/2 cup melted butter
1/2 cup Frank's RedHot Sauce
Directions
Line a baking sheet with aluminum foil and lightly grease with cooking spray. 
Mix flour, cayenne pepper and garlic powder in a medium bowl. 
Dip each chicken wing into the mixture and coat completely. 
Place the wings onto the baking sheet and refrigerate for at least 1 hour.
Preheat oven to 400°F.
Whisk together the melted butter and hot sauce in a small bowl. Dip the wings into the hot sauce mixture and place back on the baking sheet. 
Bake wings for about 45 minutes, flipping after 20 minutes so that they're crispy on the outside.