Basic Adobo Sauce Recipe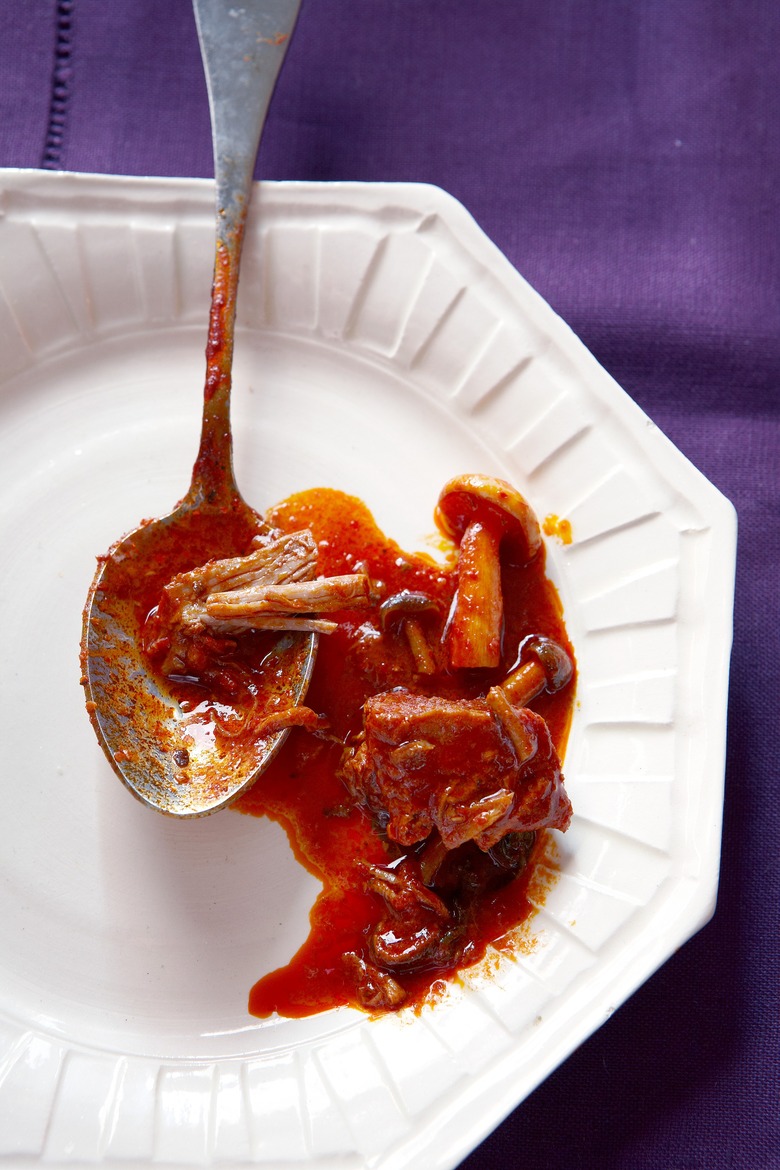 Basic Adobo Sauce Recipe
Cinco De Mayo is today, but there's still time to plan a kick-ass Mexi-menu. You can't go wrong with this basic guajillo adobo sauce from the excellent Mexican chef Roberto Santibañez, whose Brooklyn restaurant Fonda is the go-to haute Mexican spot for in-the-know New Yorkers.
Depending on where they live, Mexican cooks build on this simple recipe by adding cloves or cinnamon or oregano, so feel free to tweak the recipe yourself by adding just a hint of spices—a clove or a few peppercorns, for instance. But first, try it at its most basic and see how just a few ingredients can add up to such great flavor. I love to marinate fish and shrimp in this adobo, but it's also delicious with meats like chicken and steak.
Basic Adobo Sauce Recipe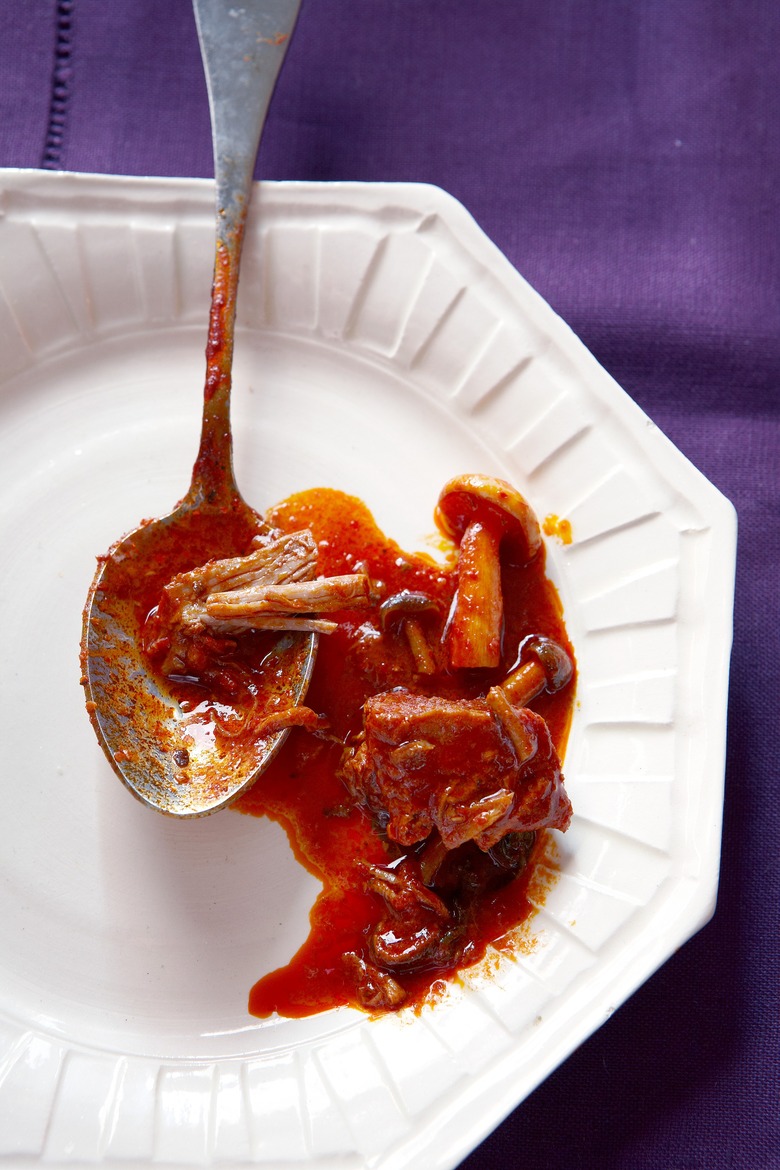 Ingredients
3 ounces guajillo chiles
3/4 cup water for blending
2 cloves garlic
1 1/2 teaspoons apple cider vinegar
3/4 teaspoon fine salt
3/4 teaspoon sugar
1/4 rounded teaspoon ground cumin
Directions
Heat a comal, griddle, or heavy skillet over medium-low heat, and toast the chiles 2 or 3 at a time, turning them over and pressing down on them with tongs frequently, until they're fragrant and their insides have changed color slightly, about 1 minute per batch.
Soak the chiles in enough cold water to cover until they're soft, about 30 minutes. Drain and discard the soaking water.
Put the 3/4 cup of fresh water in the blender jar with the chiles and the remaining ingredients. Blend until smooth, at least 3 minutes, adding a little more water if necessary to puree. If you'd like a silky texture, strain the adobo through a medium-mesh sieve.