Bark's Baked Beans Recipe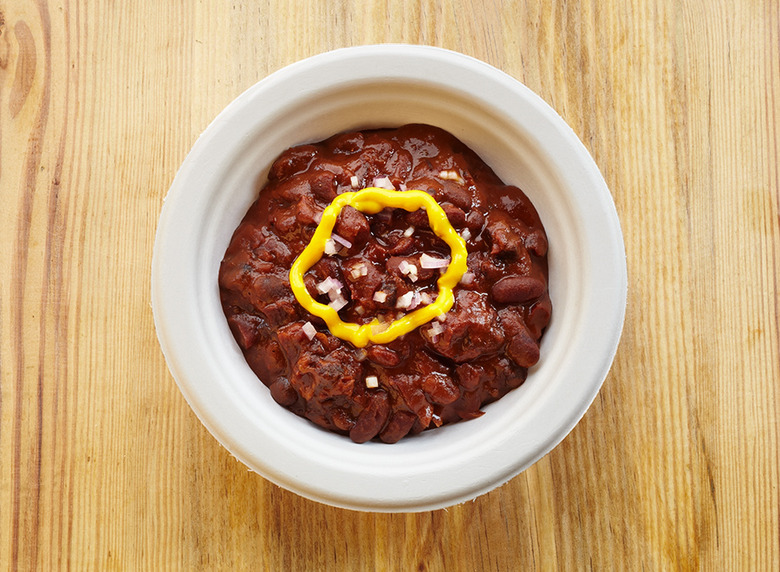 Photo: Bark Hot Dogs
The idea behind the baked beans was really in part a nod to our inspiration for the concept behind Bark, " says Josh Sharkey, chef and co-owner of Bark Hot Dogs in Brooklyn's Park Slope.
"We wanted to take a food item that is commonplace in American cuisine, something that everyone is familiar with, and enhance it without jeopardizing the integrity of the dish. Baked beans are beloved in American cuisine, but 99% of Americans are used to eating them out of a can, and we aimed to change that."
Try these hearty baked beans alongside anything barbecued or in sausage form, and leave that can gathering dust in the pantry where it belongs.
Bark's Baked Beans Recipe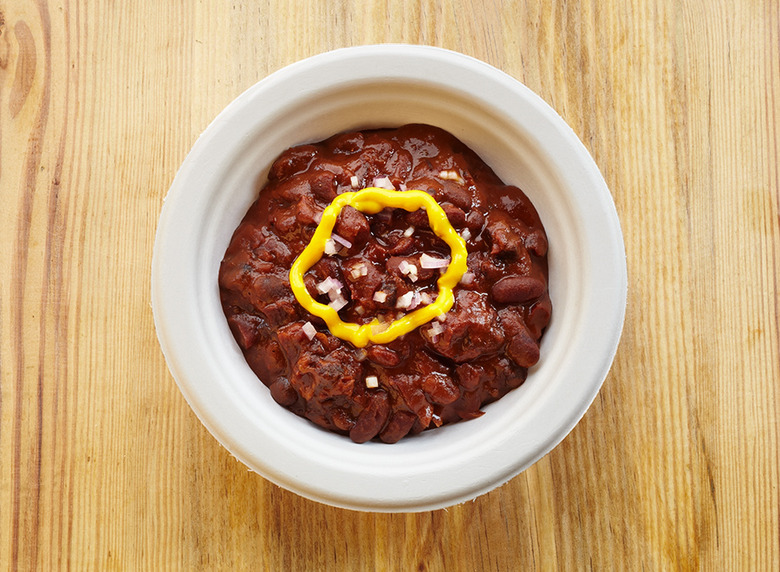 Ingredients
1 pound Marafax or cranberry beans
1 large smoked ham hock
1 gallon water
2 teaspoons vegetable oil
1/2 pound bacon
3 cloves garlic
2 Spanish onions
1 1/4 cups ketchup
1/2 cup Dijon mustard
4 tablespoons molasses
1/2 cup brown sugar
1/4 cup cider vinegar
2 teaspoons salt
Directions
Soak beans with water and hock for at least 8 hours, or alternatively, bring the water, beans and hock to a simmer, simmer 5 minutes, then let sit for 1 hour.
Cook bacon in vegetable oil, then add garlic and onion and cook slowly until translucent. Add seasoning base and mix through. Drain beans and add to pan.  
Add bean soaking water to cover by 2 inches, then add smoked pork.  
Bring to a simmer, then transfer to oven and bake for 8-12 hours at 275ºF.
Alternately, pre-cook the beans and add to the seasoning mix to reduce cooking time in oven. (If beans are pre cooked, bake in oven for 1 hour). 
Serve with some diced onion and mustard, or atop a hot dog for an added treat.