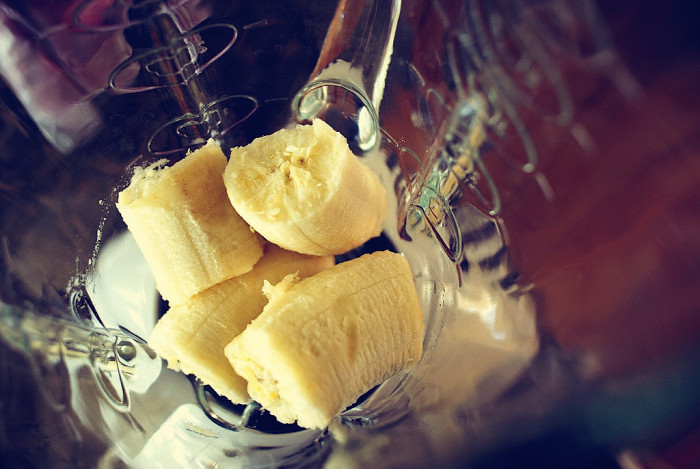 Summer means more running around, more activities, and if it's your sport, more running period. Bananas have long been a cure for muscle cramping in the legs and the crippling charlie horse. To help prevent these muscle spasms and get a healthy energy boost, fire up your blender for this delicious breakfast or mid-afternoon snack.
The 7/20: If you have these items in your arsenal, recipes categorized by 7/20 can be made with 7 or fewer additional ingredients in only 20 minutes of active cooking time.
Ingredients
3

ripe bananas

3/4

cup

orange juice

3/4

cup

plain non-fat organic yogurt

2

tablespoons

honey

1/2

cup

raw almonds

Dash of

nutmeg

ice
Directions
In the blender, pulse the almonds to fine powder, add the remaining ingredients, and pulse until smooth. If your smoothie is too thick for your liking you may add a little milk or water to thin it out. Enjoy.