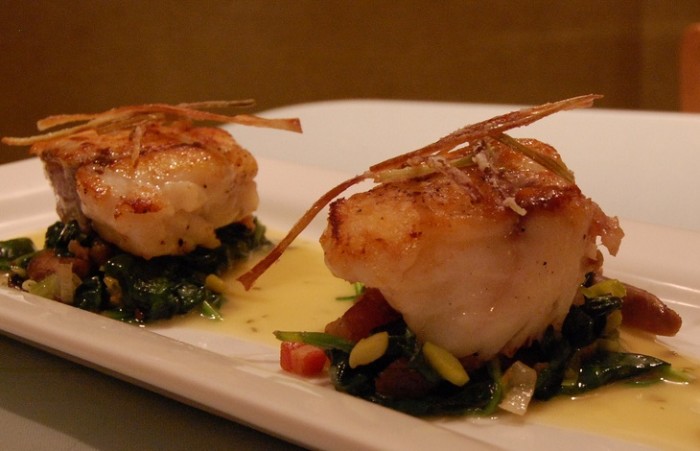 Monkfish is like the steak of the sea. It has a dense, meaty texture and is very rich on the palate. This version has a hint of sweetness from the glaze. Serve it with some spicy sautéed bok choy for a great contrast.
The 7/20: If you have these items in your arsenal, recipes categorized by 7/20 can be made with 7 or fewer additional ingredients in only 20 minutes of active cooking time.
Ingredients
3

tablespoons

balsamic glaze*

1/4

cup

olive oil

4

(6 ounce) fillets

monkfish, boneless, skinless
Directions
Place the monkfish between 2 sheets of parchment paper and gently pound with a meat tenderizer. Season with salt and pepper.
Heat the 1/4 cup olive oil in a large cast iron skillet over medium-high heat. Place the monkfish in the pan and cook until golden, about 4 minutes. Turn and cook for another 3 to 4 minutes. Remove from the heat and brush both sides with the balsamic glaze.
*Balsamic glaze is available in most grocery stores and specialty food stores in the same section as the other vinegars. If you can't locate it you can make a balsamic glaze by reducing 1 cup of balsamic vinegar to 1/4 cup.