Baked Clam Dip Recipe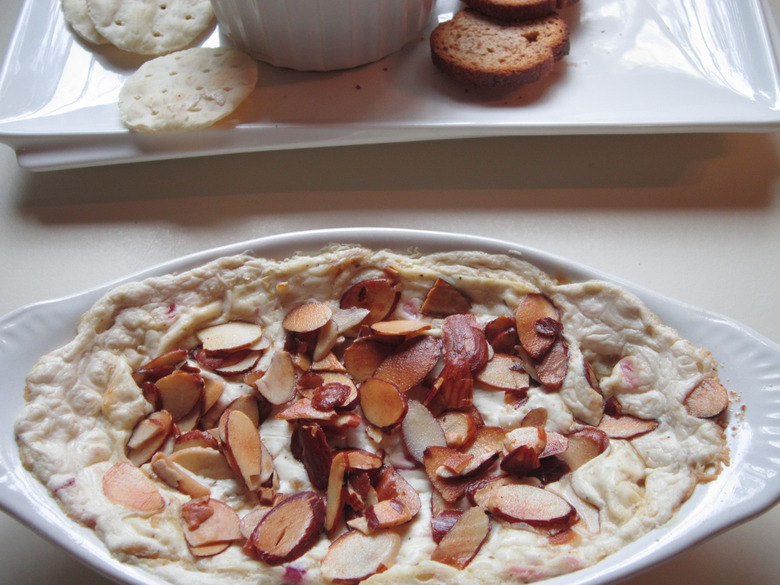 Photo: Kendra Bailey Morris
Maybe it's a Southern thing, but I grew up noshing lots of dips, spreads, bakes and balls that were made with cream cheese. Perhaps it's the fact that cream cheese is inexpensive and goes a long way, or maybe it's because it pairs with just about everything. Whatever its ultimate appeal, the addition of this white, creamy cheese can elevate a variety of nibbles.
Such is the case with this addictive baked clam dip made with canned clams, onions and horseradish that's accented with just a touch of tangy buttermilk for good Southern measure. However, the culinary highlight of this dish is most definitely the butter-soaked almonds that are sprinkled on top. Served hot with salty crackers or potato chips (which you should try making yourself), it's a creamy indulgence that simply begs for a cold beer enrobed in a koozie emblazoned with your favorite football team's colors.
Baked Clam Dip Recipe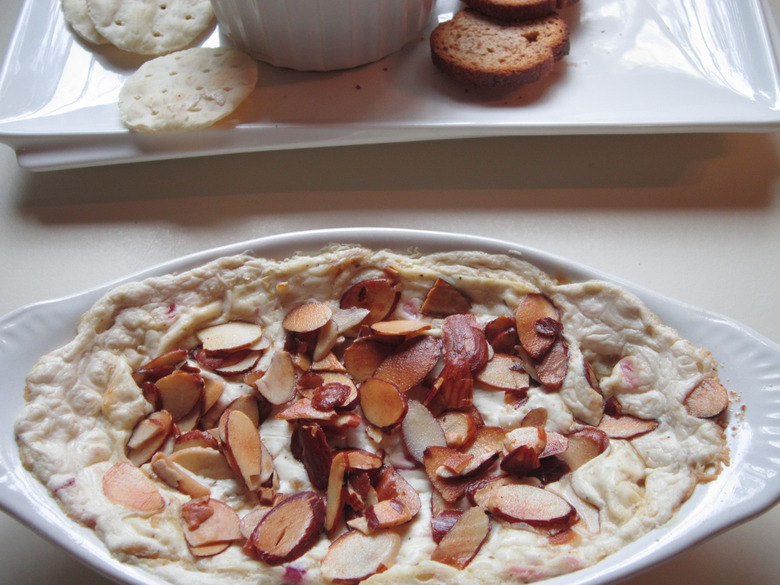 Ingredients
1 8-ounce package cream cheese
1 6-ounce can minced clams
2 tablespoons onion
1 tablespoon buttermilk
1/2 teaspoon prepared horseradish
1 tablespoon butter
1/3 cup sliced almonds
Directions
Preheat oven to 350 degrees.
Mix together cream cheese, clams, onion, buttermilk and horseradish. Add reserved tablespoon of clam juice and season with salt and pepper.
Lightly grease a medium-sized baking dish (or ramekins) and spoon in filling.
Melt butter in a small saucepan over medium-low heat. Add almonds and lightly sauté, about 5 minutes, until just toasted.
Spoon almonds over clam mixture and bake uncovered for 15-20 minutes or until bubbly.
Serve warm with crackers and potato chips.