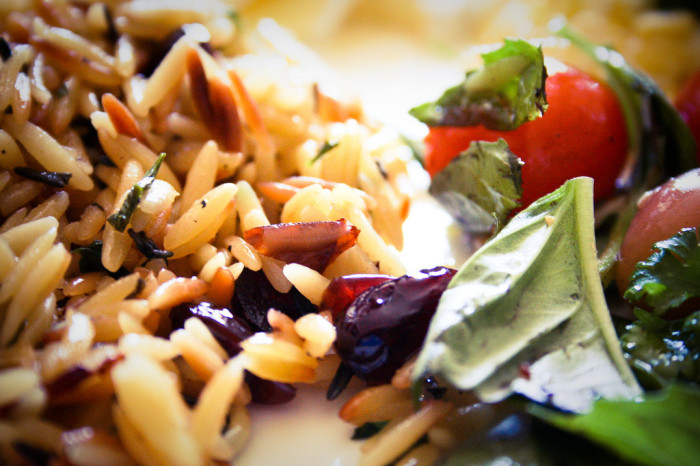 Orzo is a tiny, rice-shaped pasta. It's quick to cook and kids love it too. Plus, it makes a great pasta salad, warm or cold.
The way this dish is prepared results in a creamy risotto-like dish, but without the butter and cream. Healthy goat cheese and a touch of bacon take the place of the mayo found in many pasta salads. If you're pressed for time and looking for a simple side dish that's crowd-friendly and perfect for a cookout, this is it.
Ingredients
1

teaspoon

salt

1

cup

orzo

6

slices

bacon, chopped

2

shallots, finely chopped

2

tablespoons

red wine vinegar

extra virgin olive oil, for drizzling

1/2

cup

crumbled goat cheese

1

tablespoon

parsley, chopped
Directions
Bring 3 cups salted water to a boil. Add the orzo and bring to a simmer; cook until just tender, about 5 to 8 minutes.
Strain and rinse with cool water to stop cooking. Set aside.
In a medium sauté pan over medium heat cook the bacon until crispy, stirring occasionally, about 8-10 minutes.
Add the shallots and sauté until softened, another 3 minutes.
Fold the bacon and shallot mixture into the orzo. Add 2 tablespoons of red wine vinegar, drizzle extra virgin olive oil over top, add the parsley and season with salt and pepper.
Sprinkle each serving with crumbled goat cheese or sprinkle on top of serving bowl.