Ancho Olive Aïoli Recipe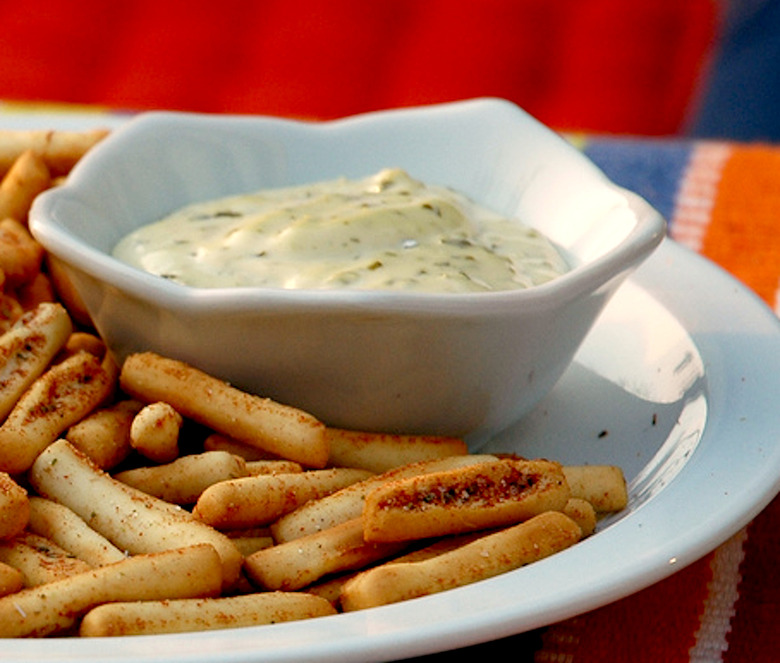 aioli recipe
This "descendant" aïoli is not as sunny yellow so I tend to serve it under foods I want to have the added notes of spice from the anchos and salty-olive notes of olives. Make a simple (lightly dressed) tuna salad for canapés and have the Ancho-Olive Aïoli under the salad.
Ancho Olive Aïoli Recipe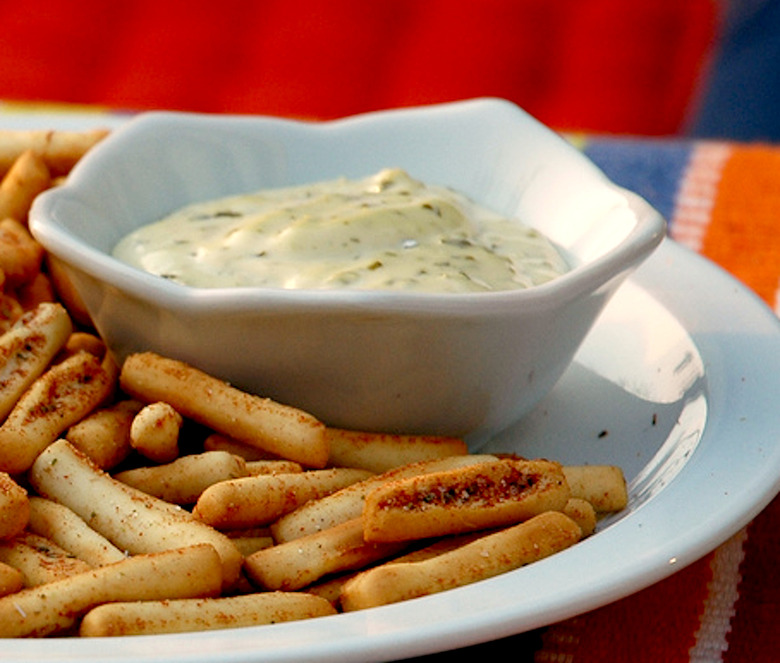 Ingredients
5 egg yolks
1 cup olive oil
1 cup canola oil
2 ancho chiles
2 tablespoons chopped and pitted Arbequina or Niçoise olives
2 tablespoons fresh lemon juice
1 teaspoon Spanish sherry wine vinegar
Directions
Pulse drained chilies, olives, lemon juice and sherry vinegar in a food processor until quite smooth. Set aside.
In another bowl or a stand mixer with the whisk attachment make mayo with egg yolks, oils and a pinch of salt.
Add puree of chilies and olives. Whisk well.