Akoori (Indian Scrambled Eggs)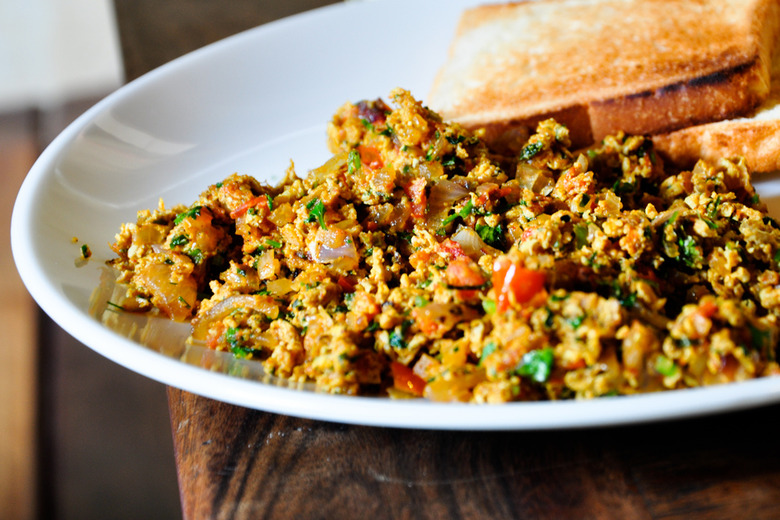 Indian-style scrambled eggs, known as akoori, are a weekend brunch staple at the Kapadia house, served hot out of the pan over slices of buttered, toasted baguette. I've had scrambled eggs with chives, caviar, cubes of ham, smoked salmon, shredded cheddar and, my favorite, lobster. (Not all at once, of course.) I've had them barely-set (France) and nearly-rubber (weird morning after). I've made a foolproof version in the Food Republic test kitchen. But akoori tops them all. Why? They're spicy from the chilies, herbal from the cilantro and earthy from the cumin. And as far as what to serve over toast on the weekend goes, it simply can't be beat.
Akoori (Indian Scrambled Eggs)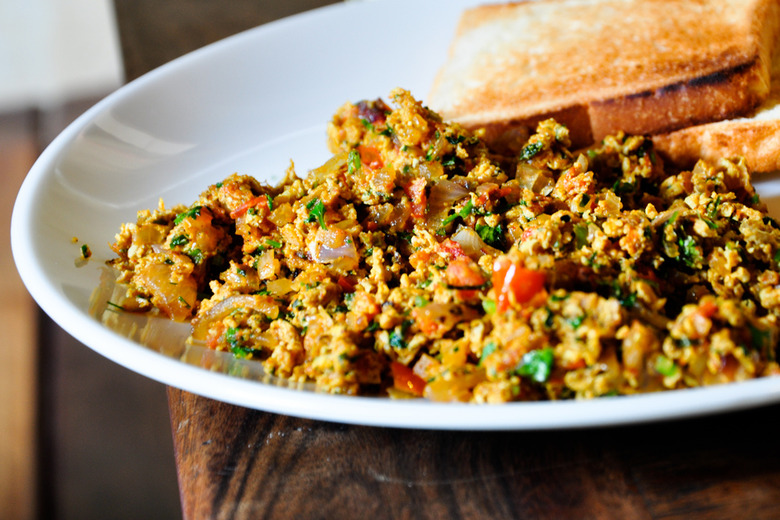 Ingredients
4 tablespoons butter
1 large yellow onion
1 clove garlic
1 large green chilli (Serranos work great)
1 teaspoon ground cumin
2 medium tomatoes
3 tablespoons cilantro
8 large eggs
salt
Directions
Heat the butter in a large, nonstick skillet over medium heat. Fry onions until browned, about 5-7 minutes.
Add garlic, chilli and cumin and fry for a minute until fragrant, then add tomatoes and fry until most of the moisture has cooked off. Reduce heat to low.
Stir in cilantro, then pour beaten eggs into the pan and stir well to combine all ingredients. 
Cook slowly, stirring frequently, until eggs are soft but set, and season with salt. 
Serve immediately over buttered toast, and garnish with more cilantro.