Aged Rum Takes Manhattan: Arabian Rose Cocktail Recipe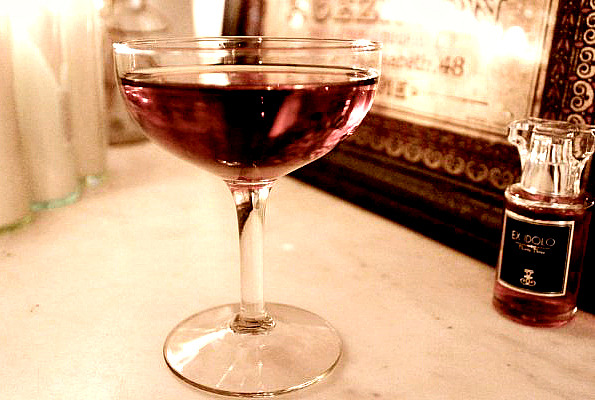 Scents are a language unto their own and, like a good cocktail, when the right one hits you, it can be sublime. One of the most unique scents I've ever experienced is the Ex Idolo 33 cologne, a vintage oud — distilled in 1980 and aged until its release in 2013 — combining rose, musk, wood and to my nose, aged rum. This got me thinking. Going out on a limb, I thought I would attempt to recreate this scent through spirits. The result was surprising.
For those who have yet to delve into the world of aged rums, there is a plethora of delicious options out there that each bring their own richness, depth and mellowed smoke aromatics. I chose Brugal's 1888 aged rum, a dry and understated spirit that sees at least 6 years of oak and is finished in sherry barrels for several more years, giving it a woodier profile akin to some whiskies. A choice like Sea Wynde Pot Still Rum could also have worked well, though decidedly bringing more "funk" to the drink.
In a mixing glass, I began the experiment by pouring 1 1/2 ounces of the 1888 rum as the base, 1/2 ounce Amaro CioCiaro to add a dark herbal note, 1/2 ounce Mandarine Napoléon Liqueur to incorporate a citrus note, 1/4 ounce Cherry Heering to bring sweetness and several dashes of Bitterman's Xocolatl Mole Bitters for spice, adding a dollop of rose water to mimic the original fragrance's profile. Stirred and strained into a chilled coupe, it certainly was not as complex or haunting as the 30-year aged Ex Idolo, however it was delicious and perhaps something that could be barrel-aged itself to achieve an even closer mark.
When creating new cocktails, it is often easiest to start with variations on tried and true classic recipes. Starting from scent alone in this case proved to be a good exercise, and I arrived at a balanced combination that resembles few other drinks. I would encourage this approach to anyone who is curious about trying new spirits and not afraid to get creative in the kitchen. While the Arabian Rose won't likely replace Manhattans in the cocktail lexicon anytime soon, I will definitely be stirring this up again soon.
---
Brian Quinn re-joins Food Republic to contribute Cocktails of the Week every Thursday at 4 p.m. Eastern. He is also Director of Programming for Social Media Week NY and co-founder of The Noble Rot, an underground supperclub dubbed "a new form of clandestine drinking." He learned the art of craft cocktails from working with the Milk & Honey family and regularly produces food and wine events. Brian lives and works in New York City. Connect with him via Twitter.
Aged Rum Takes Manhattan: Arabian Rose Cocktail Recipe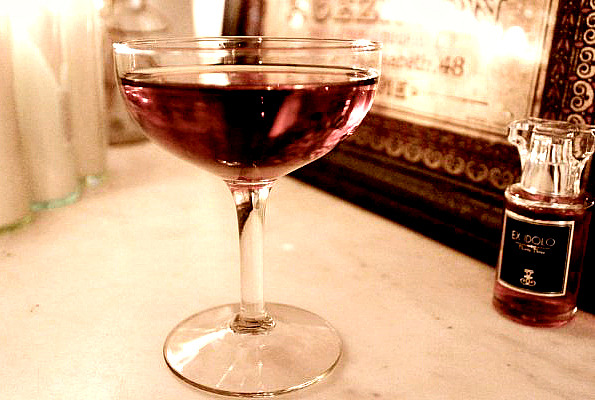 Ingredients
1 1/2 ounces Brugal 1888 Gran Reserva Familiar Rum
1/2 ounce Amaro CioCiaro
1/2 ounce Mandarine Napoléon liqueur
1/4 ounce Cherry Heering
2 dashes Bitterman's Xocolati Mole Bitters
3 dashes rose water
Directions
Stir and strain into a coupe.
Garnish with an orange twist (optional).
Le Rouge Supérieur Cocktail Recipe
The Little Easy Cocktail Recipe
Forest For The Trees Cocktail Recipe