A Voce's Moonshine Luna Cocktail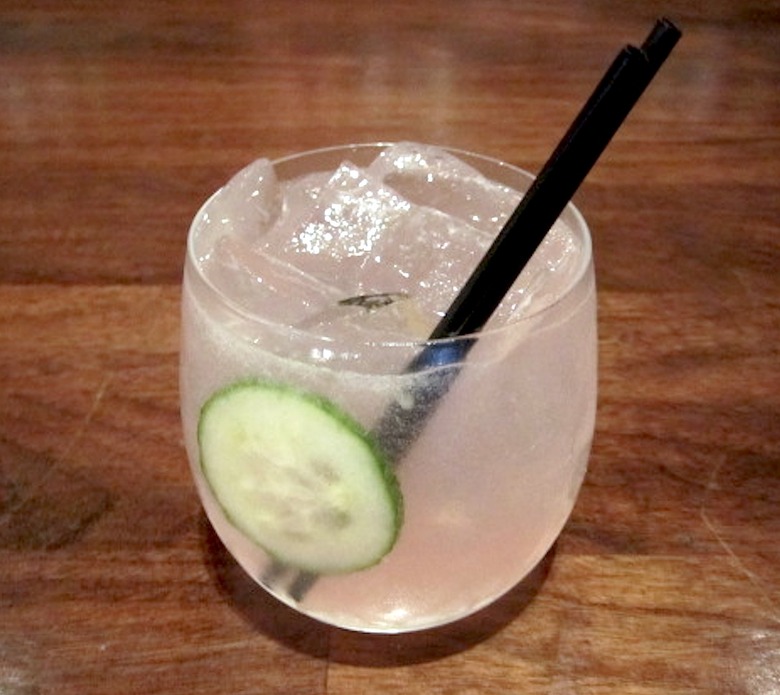 moonshine whiskey cocktail
Put down the mulling spices and step away from the glögg. California's in the middle of a heatwave and we wore shorts all weekend in the East. What does that mean for Cocktail of the Week? Well, as we demonstrated last week with the adult snow cone from Louisville, KY's Proof on Main, we're not submitting to the fall chill just yet. Enjoy one more perfectly simplistic warm weather cocktail from the bar at NYC Italian haven A Voce, courtesy of Beverage Director Olivier Flosse.
A Voce's Moonshine Luna Cocktail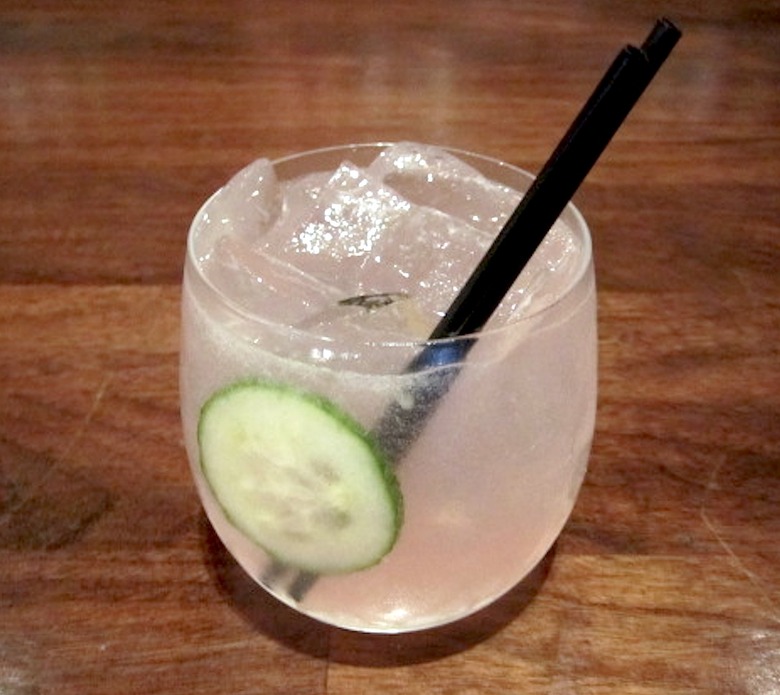 Ingredients
1 3/4 ounces moonshine whiskey
1 ounce freshly-squeezed lemon juice
3/4 ounce simple syrup
2 slices cucumber
Directions
Muddle one slice of cucumber with simple syrup.
Add lemon juice and whiskey.
Shake with ice and strain into a rocks glass filled with new ice.
Garnish with another cucumber slice.