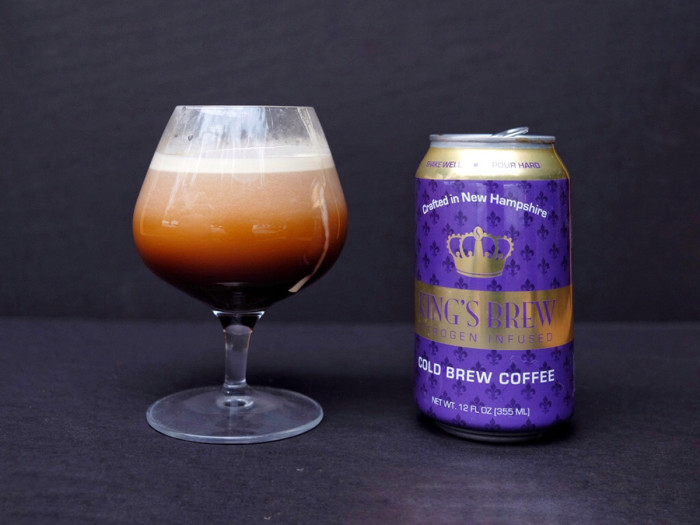 It must be tempting to start a coffee company. Look at the success of Starbucks, Keurig and the Company Formerly Known As Dunkin' Donuts (now just Dunkin'). That doesn't mean that it's easy.
In fact, it takes years of hard work to compete against such behemoths, let alone all the upstarts. King's Row does have one advantage: Its founder is an accomplished chef, Craig Shelton, with a serious science background.
King's Row CEO Sam Sabky says that Shelton launched the coffee company to provide a more luxurious coffee experience to consumers without jacking up the prices. "He felt that much of the flavor potential of coffee was left untapped in single origin roasting," Samky explained of his partner. "So, he invented a Bordeaux-inspired roasting and blending method that unlocks that potential and achieves incredible flavor, complexity, balance and smoothness."
The company launched in 2015, selling beans that showcased the blending and roasting of the beans. Two years later, King's Row unveiled its game-changer, King's Brew, a nitro cold brew in cans that drinks strong and smooth, with a long shelf life.
Here, Sabky joins the list of Food Republic–approved start-up leaders who we've chosen to share their thoughts and background in the latest installment of What's Your Story?
What can you tell us about the inspiration for King's Row?
King's Row was founded by James Beard award-winning Best Chef, Craig Shelton. He firmly believed that coffee was the ultimate affordable luxury, hence our motto "Suited for a King, Crafted for You."
What was the first product you launched with?
Our first product was the Shelton Signature, a medium roast blend consisting of five world class single origins, roasted individually to different temperatures, then blended to create a coffee with massive complexity, natural sweetness and a lively acidity, all in perfect balance. It is the coffee that Shelton served at his award-winning Relais & Chateaux restaurant, the Ryland Inn, in New Jersey.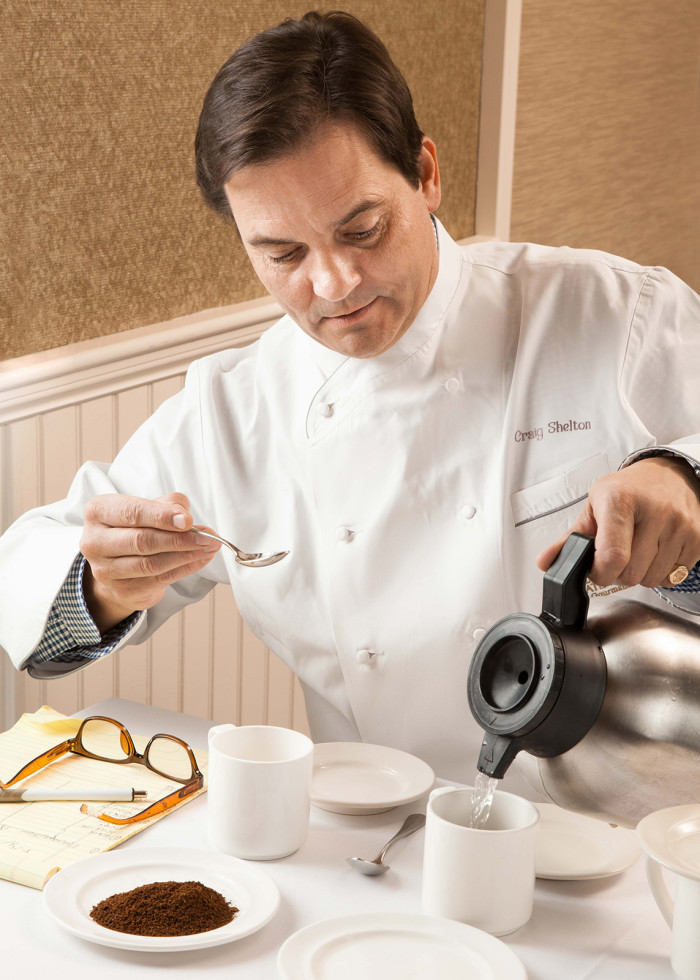 More recently, you came out with cans of nitro cold brew, called King's Brew. What can you tell us about that product and how it's doing?
King's Brew is a blend of six of the highest quality single origins, each roasted individually and blended in a precise formula that extracts perfectly in our cold brew process. It's quality, convenience, health and on-trend, all-in-one. Ingredients are just coffee and water — no calories, sugar or dairy — and the nitrogen adds a creamy texture without the cream.
Where can people find it?
We launched this past June into 38 New England Whole Foods, and since then it's picked up incredible traction and can now be found in over 100 grocery stores in the Northeast, and counting. It's also available for purchase on our website.
99.9% of the feedback is either "Smooth" with 10 O's, or "this is the best cold brew I've ever had." Most people are surprised by the lack of bitterness they thought synonymous with ready-to-drink cold brew.
The quality of our beans combined with our roasting and blending method yields a cold brew coffee that maintains its peak flavor for over 120 days. That's the longest peak flavor longevity on the market; ready-to-drink cold brew typically acidifies and deteriorates after 30 days. We also have a patented process to eliminate the risk of botulism without affecting flavor, should the can accidentally go unrefrigerated. The FDA recommends this safeguard for low acid products, though to our knowledge, King's Brew is the only refrigerated nitro cold brew that has this safeguard in place.
The coffee market seems exciting but I imagine there must be a lot of competition and it's hard to break through. How does King's Row differentiate?
Expertise, Quality and Process. All King's Row products are developed by Chef Shelton, who has dedicated three decades to perfecting coffee. His expertise in culinary arts, wine, the physiology of taste and molecular biochemistry (Yale '82) equip us with a unique toolset atypical of coffee companies, which provides a distinct advantage in how we craft our coffees.
On the quality front, we're paying on average 35%-100% greater than Fair Trade rates, based on quality. By incentivizing quality over quantity, we gain consistent access to some of the world's best beans and also ensure that the farmers, workers and land are treated fairly.
Lastly and most importantly, our Bordeaux-inspired process is truly how we separate ourselves. Our roasting and blending methodology yields complexity, smoothness and balance that is unachievable in single origins and traditional blends, and the consumer and expert feedback has corroborated our claim.
What kind of coffee drinker gravitates towards King's Row and how would you suggest others get to know your coffee?
As you can imagine, coffee connoisseurs truly enjoy our products, but it's with the everyday coffee drinker where we've seen the biggest and most positive response. Americans are drinking a daily cup of coffee at the highest level in six years, and the majority of those everyday drinkers are not picking out tasting notes or guessing origins — they just want a good cup of Joe. What we're hearing the most is, "I don't have to add anything to this," which is the ultimate validation for us. Great coffee doesn't need to be disguised with additives, nor does it need to be astronomically priced. With our nitro cold brew can specifically, we're finding that millennials are the biggest consumer. They're quality-, trend- and health–focused, but also want convenience. King's Brew checks all of those boxes.