Thrive Market Launches "Clean Wine" Shipping Today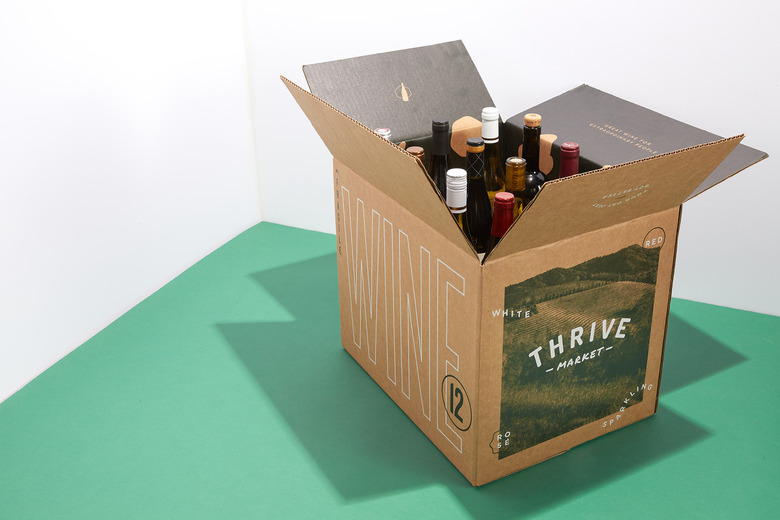 A lot of talk in the food business centered around what would happen to grocery shopping after Amazon purchased Whole Foods last year. One of the most promising players to emerge in the new landscape surprising skews even more natural—for lack of a better word that isn't "organic"—than Whole Foods. It's Thrive Market, the online retailer that earlier this year added sustainable meat and seafood to its offerings, and today introduced "clean wine" in markets where wine delivery is legal.
What is clean wine? Pretty much as it sounds: organic, biodynamic, sometimes natural wines. Thrive Market hired NYC master sommelier Josh Nadel to curate a collection of wines made with minimal intervention, and which will sell in packs of 6 or 12 with prices from $11.99 to $17.99 per bottle — with free shipping (again, where wine shipping is allowed).
 "Thrive's wine program was inspired because we don't want chemicals in the foods we eat, so why should we drink them in our wines?" Nick Green, co-founder and CEO of Thrive Market, tells us via email.
The initial results are promising. Thrive Market sent me a bottle of 2016 Domaine de Roquemale Gres Syrah, an organic red with a medium to full body—and similar to the  type of wine I buy at one of my favored wine stores. The ability to add a few bottles onto an order of Thrive Market's organic and highly vetted products and ingredients seems like a winner. Shop and see for yourself on Thrive Market's site.