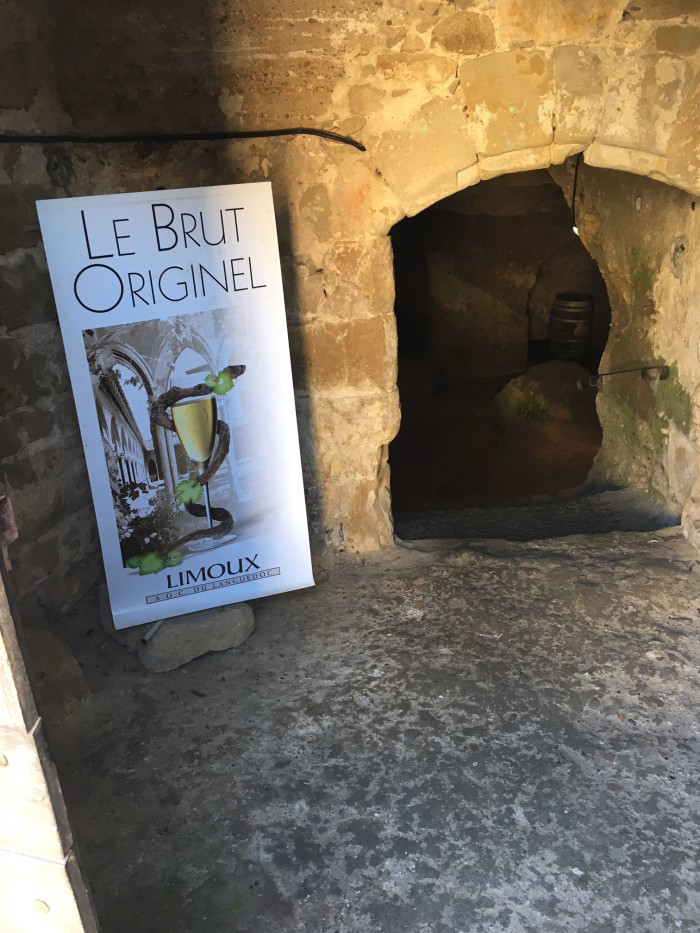 You'd need to look about 550 miles to the south and a century earlier, however, for the true origin of sparkling wine, in Limoux.  The claims of Limoux being the birthplace of sparkling wine are based on written evidence dating to 1544, when the brothers of the Abbaye of Saint-Hilaire bottled a sparkling wine by the name of blanquette de Limoux.
Working with Mauzac, a local grape varietal, the monks created an effervescent wine crafted for celebrations and primed for international appeal. Less than 200 years later, the British were sipping coupes of Limoux, and cases of blanquette had made their way across the Atlantic to Thomas Jefferson's cellar at Monticello.
If you're wondering how Dom P ended up getting all of the glory for France's most famous sparkler, unconfirmed sources say that he spent time at Saint-Hilaire before heading north to Champagne to continue his winemaking journey.
Despite living in the shadow of Champagne, Limoux got its due when it became one of France's first designated appellations in 1938. Since then, the region has expanded its production to include three varieties of sparkling wines that are enjoyed all over the world.
The original is known as méthode ancestrale, a sweeter sparkler made with 100% Mauzac grapes. Since these wines are made the old fashioned way, the unfiltered bottles are more cloudy than clear and have distinctive apple notes.
Next up is blanquette, a wine made primarily of Mauzac, which can incorporate small amounts of Chenin and Chardonnay. Made with modern techniques, these wines are dry but show a ripe green apple sweetness while pouring crystal clear.
Finally, there's crémant de Limoux, a sparkler that falls into the drier, more international style of bubblies. Crémants come in a classic dry style as well as a rosé, both of which make for a great aperitif. They are made primarily from Chardonnay and Chenin, with additions of Mauzac and Pinot Noir allowed.
Sparkling wines, and those from Limoux in particular, are some of the most versatile pours available. The classic pairings of the region provide plenty of inspiration, from savory, white pepper–spiked pastries to a meaty white bean and pork stew and tasty chunks of almond nougat.
While the humble monks of Limoux might have lost out on bragging rights to their wines, the legacy that they left behind has resulted in a region that makes some of the most fascinating and affordable sparkling wines coming out of France—or anywhere—today.