Tourists Resort Opens In The Berkshires, For The Art-Loving Food Traveler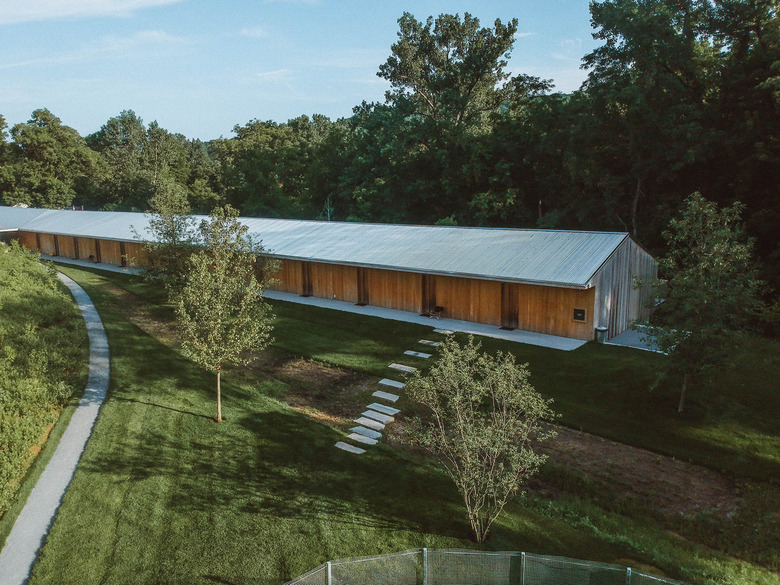 North Adams is one of those industrial Northeastern cities that's been poised for a great rebirth for years now. Nestled in the Berkshires and pocked with brick buildings and quiet, sloped streets, it's charming but with a lingering touch of early 20th Century grittiness. The sprawling art complex Mass MoCa opened in 1999 and has gradually become one of the country's most dynamic institutions, with 20-plus buildings hosting major works by Sol LeWitt and James Turrell, but also contemporary exhibits and concerts, including the occasional Wilco-curated Solid Sound Music Festival.
A few weeks ago, a new 48-room hotel opened that should help nudge the area's progress further, making it a destination for more than just art-seeking nomads. Tourists is a 48-room, lodge-like resort on 55 acres of picturesque property, designed to dominate Instagram feeds and décor magazine pages, with a culinary program curated by one of the project's five founders: Cortney Burns, a James Beard winner who left San Francisco and Bar Tartine to try out life in the  Berkshires.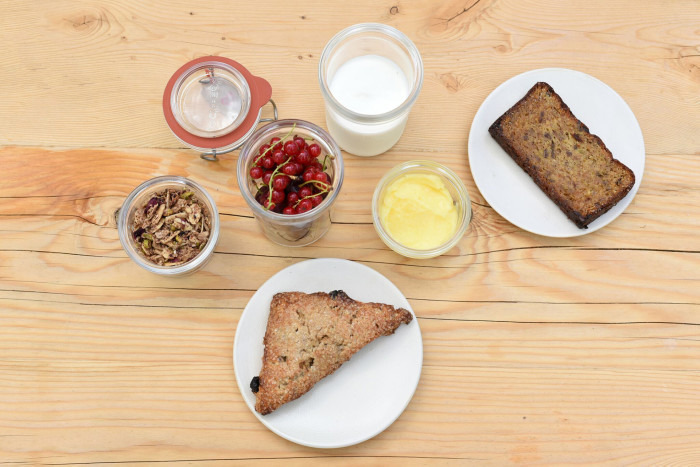 Samples from the food program at Tourists, prepared by chef-partner Cortney Burns. (Photo: Danielle Adams of Becca PR)
While Burns' restaurant won't open til early next year, she's already started offering a menu of terrines and breads that draw from the region's ingredients. And you get the sense that there'll be more than just food to keep guests occupied. Tourists' other founders are designer Ben Svenson, John Stirratt of Wilco, Eric Kerns (Bright Ideas Brewing) and Scott Stedman (Northside Media Group).
There's a heated saltwater pool, a nature preserve and historical buildings housing discreet cocktail lounges and music performance spaces. In other words, a smartly curated retreat for Boston and New York City creatives looking for a getaway less than three hours away from the urban bustle.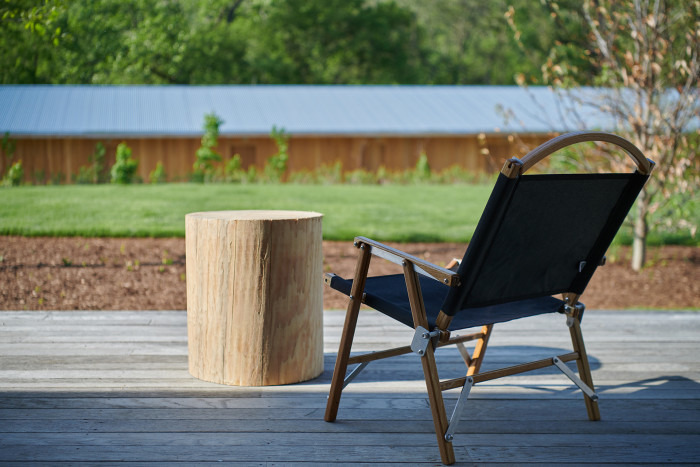 Tourists is set on 55 acres in the Berkshires, with well-designed rooms, a nature preserve and a renovated farmhouse that will host live music. (Photo: Nick Simonite)
The release announcing Tourists' opening describes the architecture and design details futher: "The hotel retains a linear pattern of doors opening directly to the outdoors, with expansive 6x6' picture windows overlooking stunning views of the surrounding woodlands, river and mountains. A 1962 ranch house from the existing property has been repurposed into the hotel's central lodge, with a fireplace and cozy spaces for guests to connect over coffee, beers and snacks. An adjacent patio overlooks a pool, nature preserve and a central swale of wetlands, while a series of winding paths leads to the Farmhouse, a renovated 1813 structure with a parlor lounge for cocktails and live music."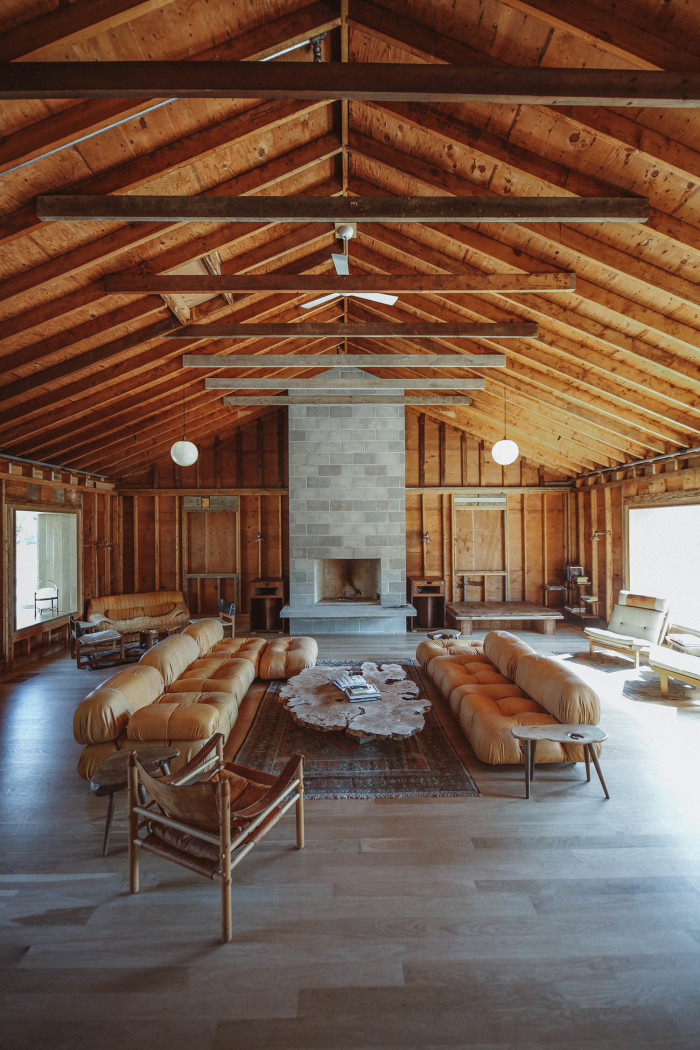 A look inside the central lodge at Tourists. (Photo: Peter Crosby)
Tourists is currently accepting bookings with room rates starting from $199/night. Rooms will likely be hard to come by during the peak fall foliage season, so act soon!
This post has been edited to clarify the year that Mass MoCA opened.