Sweetgreen And Artist Andre Saraiva Imagine All-Star Dinner Series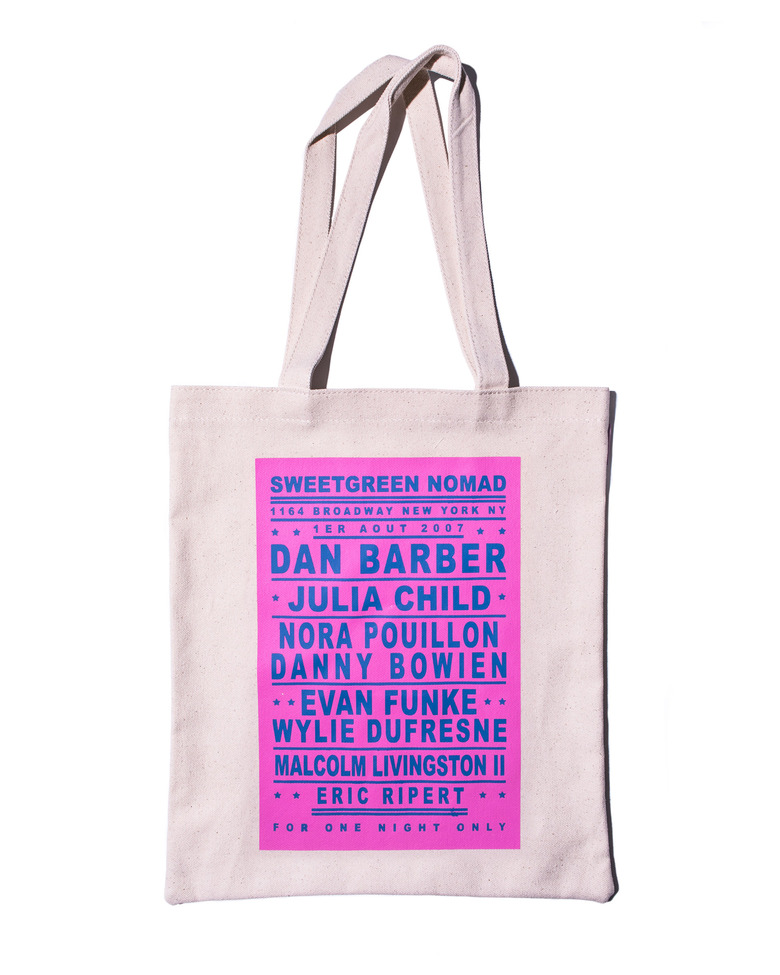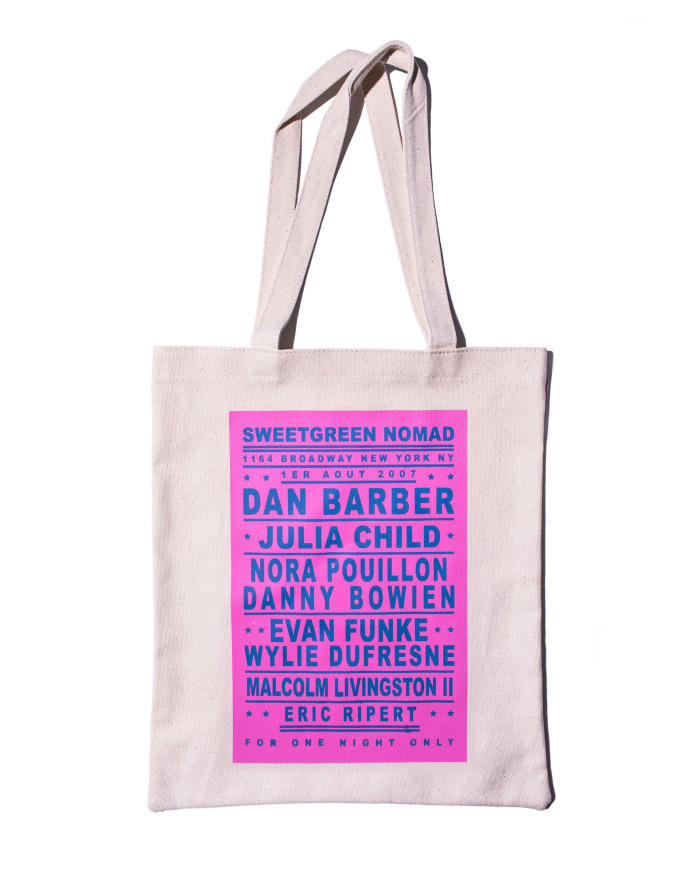 Artist Andre Saraiva has made posters and a tote bag as part of his "Dinner Series" exhibit for Sweetgreen.
OK, just to be clear: Julia Child has not come back from the dead to cook a course at a dinner featuring Dan Barber, Eric Ripert and Danny Bowien. Instead, it's an imaginary dinner series lineup created by French-born artist André Saraiva, an agit-pop instigator who's also known for his street art and exclusive nightclub curating in Paris, New York and beyond.
Sweetgreen has partnered with Saraiva on the "Dream Dinner" series—a new spin on the artist's Dream Concerts exhibit—showcasing posters for these fictional events at the fast-growing chain's LaBrea location in Los Angeles, in D.C.'s Georgetown and at the NoMad location in New York City. Tonight, anyone purchasing a salad at the NoMad location after 6 p.m. will receive a limited-edition tote bag featuring one of the posters; Saraiva will be at the restaurant as well, signing the bags.
The partnership is the latest Sweetgreen initiative to engage community through art, design and architecture. The company's founders, Nicolas Jammet, Nathaniel Ru and Jonathan Neman, recently talked about their design and art sensibilities in Architectural Digest—not where you'd expect to find a story about your local salad spot.
Here's a gif of Saraiva's posters on the totes, in case you can't make it to one of the Sweetgreens where the actual posters are hanging: