Brewery Mikkeller Teams With Rock Band The National On New Beer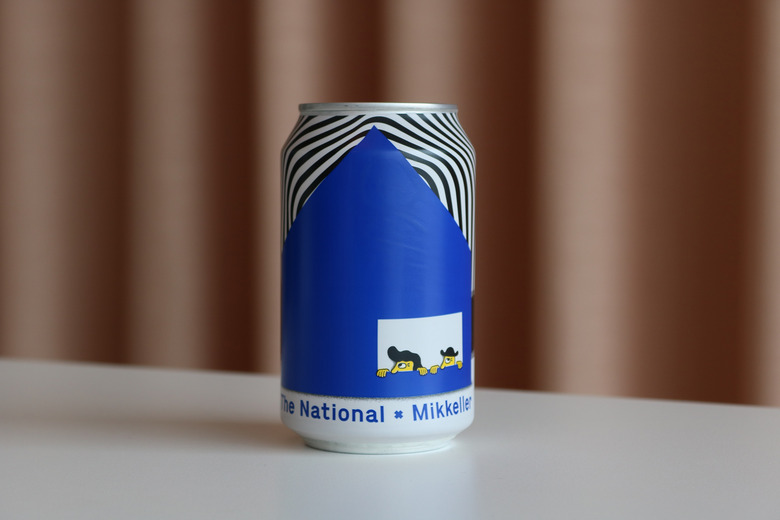 Danish brewer Mikkeler teams with The National on a new beer, Reality Based P
Rock bands collaborating with craft brewers is nothing new—in fact there's a natural synergy between hard-working DIY types that makes it completely understandable that these dudes would wanna work together. (It is mostly dudes.) But Reality Based Pils, the new beer from Danish brewer Mikkeller made with the increasingly popular and prolific quintet The National, is particularly notable.
For one thing, both of these brands (as it were) are at their peak right now. Mikkeller still calls itself a microbrewery but it has a growing presence in the United States, especially after opening a beer hall at Citi Field in Queens, New York earlier this year. The National keep releasing albums that garner more and more praise and increase their fan base; the band recently followed 2017's hit studio album Sleep Well Beast with a live album, Boxer Live In Brussels.
It's also worth noting the various political statements at play, from calling the beer "Reality Based Pils," a dig at all the talk of "fake news," to it being a pilsner at all. That is, Mikkeller's Mikkel Borg Bjergsø isn't exactly known for making uncomplicated beers, so it seems as though he's making a statement here. In the announcement about the project, he even says, "After many years of drinking, tasting and brewing all sorts of different beer styles, I've kind of gone back to the roots. The only beer I have in my own fridge at the moment is pilsner, so making that style of beer for The National was an obvious choice."
Perhaps. Aaron Dessner from The National suggests in the same release that the band wanted a refreshing, crisp beer for when the members come off stage, so there's that. And he points out that the "Reality Based" bit is borrowed from a lyric in The National's song "Walk It Back."
Whatever the causes and effects here, this beer does have promise; besides its provenance, it'll soon be available widely in cans with awesome design by Mikkeller art director Keith Shore inspired by design firm Pentagram's work on Sleep Well Beast and incorporating Mikkeller's label character Henry and Sally.