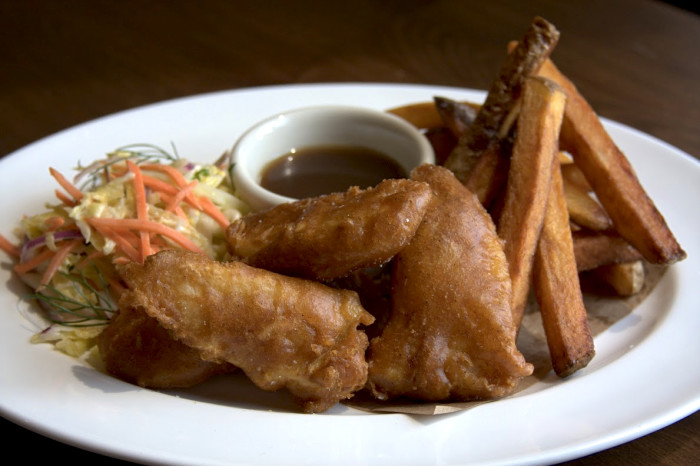 Fish and chips may seem like a simple dish, but to pull off a version worth washing down with a pint we're turning to Portland, OR chef David Padberg, who loaned us his expert step-by-step technique to frying fish for fish and chips.
"This is a signature lunch item because it is a classic of American and British fare. People love it for a reason: it's crisp, moist, light with the slaw and filling with a side of thick-cut fries," says Padberg. "I try to source ingredients with good conscience. In the batter, I prefer soda water to beer because it produces a lighter and crisper batter in which the spices can stand out more."
If you don't already have a go-to recipe for French fries, here's our step-by-step guide to making fries at home.
Meanwhile, here's what you need for 2 servings of gastropub-quality fried fish:
1 ½ cups flour
1 cup cornstarch
1/2 cup rice flour
1 teaspoon baking soda
2 tablespoons salt
1/2 teaspoon ground black pepper
1 teaspoon ground fennel seed
1 teaspoon paprika
2 cups soda water
2 6-ounce cod fillets
(Note: This post is updated from an earlier version.)