15 Bottles To Buy: Fortified Wines, Amari And Other Bitter Potables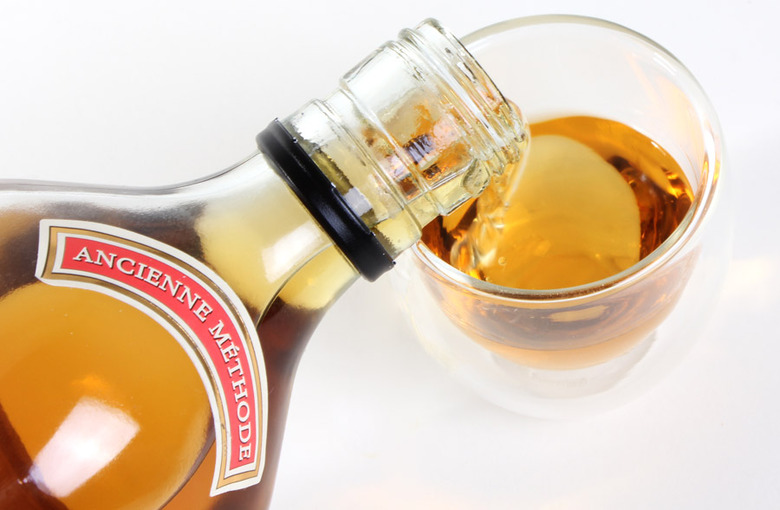 Aperitif wines, amaros (actually, amari) and other not-quite-hard liquors are all the rage these days. Sip them on their own or look up a cocktail recipe that makes use of one. Vergano Chinato ($50) is a quinine-infused red wine-based elixir from Piedmont flavored with a secret blend of herbs and spices. A white version, Luli ($48), makes use of moscato as its base, like a brighter, more herbaceous Lillet. Lovers of bitter rejoiced when Suze Gentian Liqueur ($30), a more than-100-year-old gentian liqueur from France, finally made it to U.S. shores a few years ago. Meanwhile, California-based Tempus Fugit brings in Kina L'Avion D'Or ($35) from Switzerland, a quinine-infused aperitif wine. They say fernet is an acquired taste, and most fans of the amaro are die-hard. Swap out the usual for Luxardo Fernet ($25). Campari ($30) is probably the best-known of Italian amari. A festive new bottle sports label art by Ugo Nespolo paying tribute to Leonetto Cappiello's 1921 "Spiritello" poster.
Sherry can be a great value, like Lustau Dry Amontillado Los Arcos ($16), a nutty, tangy fortified wine that pairs beautifully with hard cheese. Valdespino Palo Cortado ($45) is a rare type of sherry that has the dry saltiness of a fino and the rich nuttiness of an oloroso. Equipo Navazos "La Bota de Fino No. 35, Macharnudo Alto" ($55) is funky and full-bodied for a fino. Barbeito VB Reserva Medium Dry Madeira ($40), one of Portugal's oxidative fortified wines, is aromatic and complex.
Bitters maker The Bitter Truth also has a line of liqueurs. Its Bitter Truth Violet Liqueur ($30) is a solid stand-in for Crème de Violette. From the people who brought you Root ($37), there's Rhubarb Tea ($38), an organic liqueur based on an old Philadelphia recipe for rhubarb tea. A number of cocktail recipes call for Curaçao, if only a dash. Cognac maker Pierre Ferrand decided it would be a good idea to come out with an authentic non-blue version. Pierre Ferrand Dry Curaçao ($30) is made with bitter Lahara orange peels and real Cognac.
This has been updated from an earlier post.