Listen To Food Republic Today's Comedy Special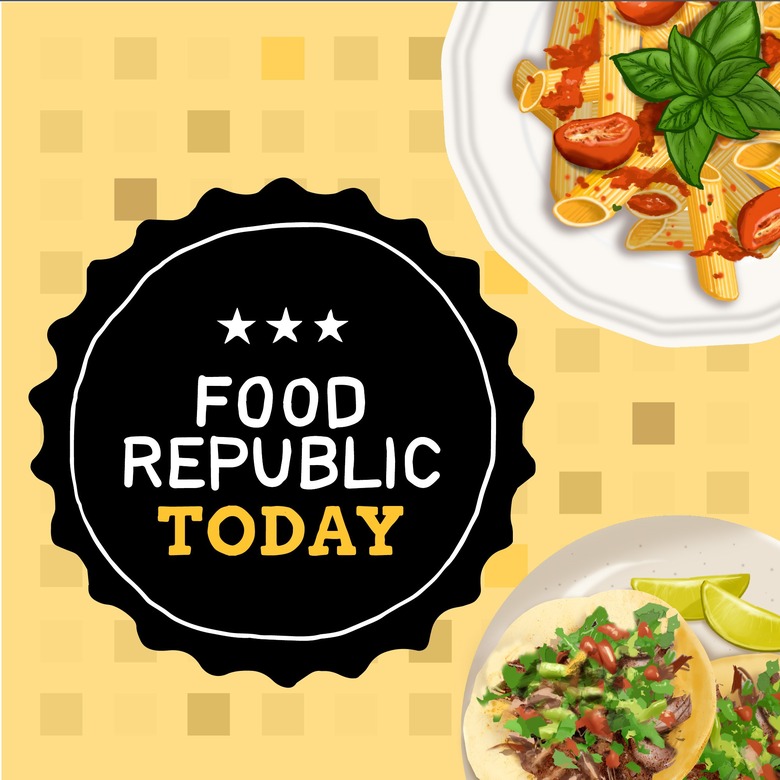 It's the 80th episode of Food Republic Today, and to celebrate the occasion, we've assembled some of the best food and comedy bits from our ending "Post Bites" section. Listen to comedians, writers, actors and fellow podcasters like Samantha Ruddy, Kevin Yee, Aperna Nancherla, Mary Sohn, Kevin Yee and more, plus highlights of our Bad Yelp Reviews Of Good Restaurants segment, featuring one Michelin-starred chef reading his own negative review.
Now is also a great time to go back and check out Food Republic Today interviews with top chefs, authors and other cultural personalities with ties to the culinary world. With 80 episodes, there's a lot to choose from. And with that, we're going on summer break. Stay tuned for news on when FR Today will return. You can also follow @foodrepublic on Twitter and Instagram for more news.
Here's a list of today's guests and how to follow them on Twitter (and Instagram when there's no Twitter account):