Dan Van Rite And Dan Jacobs Talk Milwaukee On Food Republic Today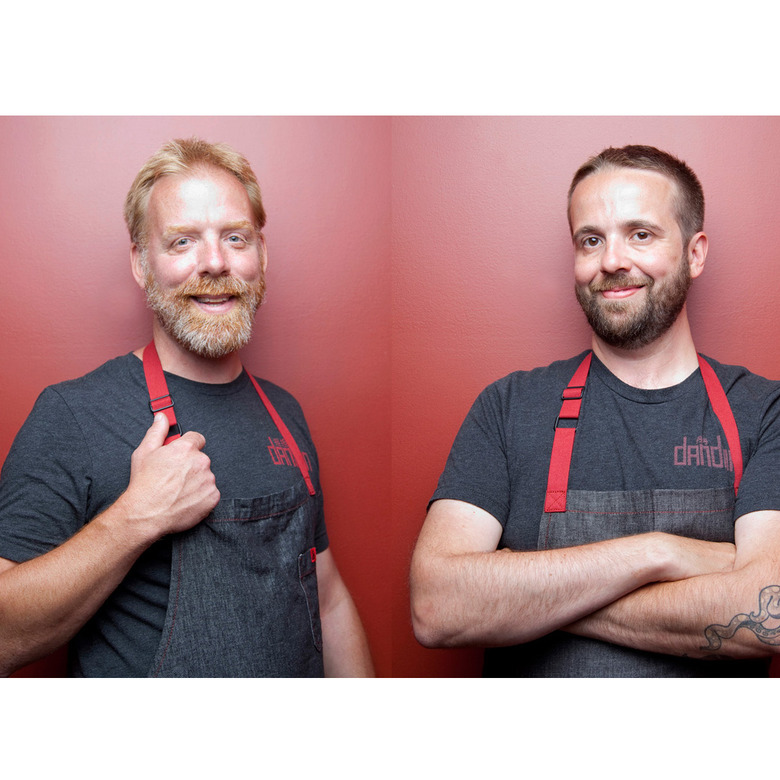 Be sure to subscribe to Food Republic Today on Apple Podcasts or wherever you get your podcasts. And please rate the podcast and leave comments!
Subscribe: Apple | Stitcher | Spotify | TuneIn | Soundcloud
Today, two of Milwaukee's most exciting young chefs stop in for a chat. Dan Van Rite and Dan Jacobs are two culinary grads who put aside their classical training to start a restaurant that they thought the city needed. Dandan channels the two chefs' love of Americanized Chinese food in a vibrant setting with a hip-hop soundtrack, while playing off their name — dandan noodles is on the menu, of course. Inside the restaurant, there's a nod to their fine dining past at EsterEv, a weekend-only prix-fixe pop-up of sorts. (The two have gone on to cue up Fauntleroy, a new French spot set to open next month.) The dynamic Dan duo fill us in on Milwaukee's dining scene, and get emotional talking about Jacobs' diagnosis with the rare Kennedy's disease, and what it means for his future. First, host Richard Martin and producer Katie Guhl discuss Anthony Bourdain's death and legacy. We wrap up in Post Bites with another edition of Bad Yelp Review of Good Restaurants.
Food Republic Today is hosted by our Editorial Director, Richard Martin and produced by Zero Point Zero Production. Our producer is Katie Guhl with assistance from Tiffany Do. The episode features music by Ghostly International artists including Michna, whose "Metal Baile Joint" is the theme song.