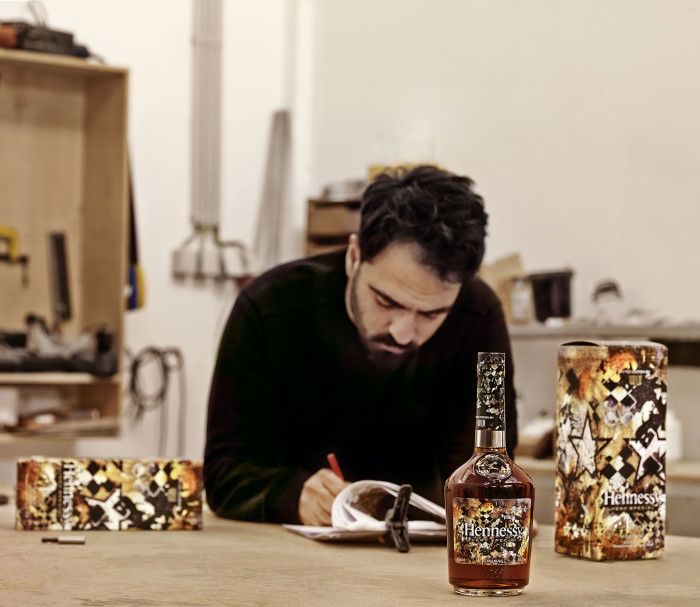 The Cognac company Hennessy has announced its annual artist collaboration for its limited edition bottle, which will be available in July. The urban artist Alexandre Farto, better known as Vhils, has created a highly textural design that hints at his multimedia, street-influenced process. Vhils, who became known for his tag around his native Portugal and then beyond, has become an in-demand artist who uses chiseling, etching and other unusual techniques to create his murals and works.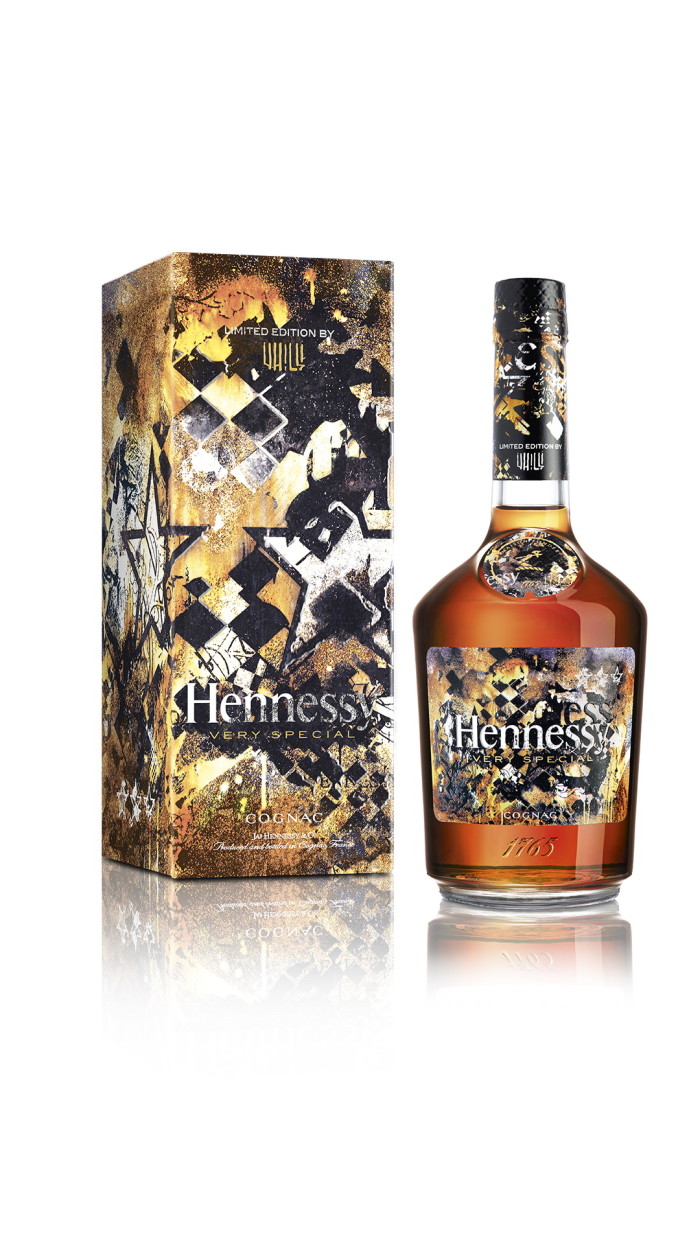 Obviously, it's not advisable to chisel into a bottle of Cognac, so Vhils' Hennessy bottle and gift box merely evoke his techniques; still, the effect is stunning. The bottles, which go on sale for $32 (retail for 750 ml) nationwide in the U.S. in July, will surely sell out quickly, so we suggest to start stalking your neighborhood liquor store.
Past Hennessy "Very Special Limited Edition Bottle" artists include KAWS, Shepard Fairey, Futura and Jon One. Like many of the artists in the series, Vhils mixes street artist cred with more formal art education; he studied at several London arts schools, and still splits his time between England and Portugal.
A release about the collaboration with Vhils states, "As the guest artist for Hennessy Very Special Limited Edition 2018, Vhils selected hallmarks from the Hennessy archives, such as the Three Star emblem, and reproduced Cognac's amber hues through experimentation with paper, heat and acid. In keeping with his monumental works, he created a composite portrait that taps into the essence of Hennessy's identity while speaking to each viewer on an individual level."
For more information, visit Hennessy.com.