Skift Table Announces Speakers For Its Inaugural Restaurants Forum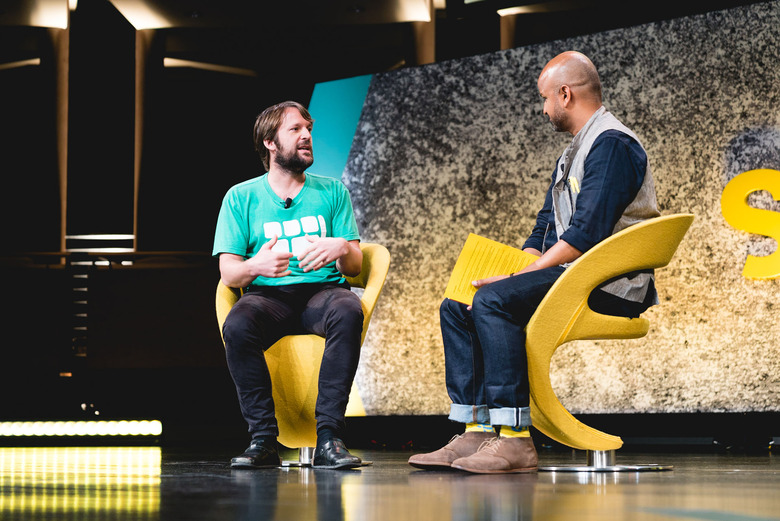 There are hundreds, maybe even thousands of food festivals around the U.S. each year, yet there are surprisingly few industry-centric events that convene chefs, restaurateurs, general managers, human resources directors and other personnel to discuss topics affecting the restaurant world. The annual Welcome conference, spearheaded by Eleven Madison Park's Will Guidara, has held several sold-out events in New York City in recent years, and now, the trade publisher and events company Skift has announced its inaugural Skift Restaurants Forum in New York City on September 24, 2018.
The company, well respected for its insights around the travel industry and its Skift Global Forum events, recently launched a daily Skift Table newsletter that covers hot-button issues in the restaurant world, from sexual harassment allegations against prominent chefs to how raising the minimum wage will change pricing and wait staff pay. Now, it's adding a restaurant-focused forum to go along with it.
Skift Table announced its initial talent list a few days ago, including Christa Quarles, Chief Executive Officer of OpenTable; Stan Chia, Chief Operating Officer of Grubhub; Ben Liebmann, COO of Noma; Eric Martino, COO of Thinkfoodgroup; Angela Dimayuga, Creative Director of Food and Culture at Standard Hotels; Niki Russ Federman and Josh Russ Tupper, co-proprietors of Russ & Daughters; Stephanie Izard, chef/partner of Girl & the Goat, Little Goat, Duck Duck Goat, and Goat Group Catering; Jeffrey Lefcourt, founder and managing partner of Corner Table; Noah Glass, CEO of Olo; Kevin Boehm, co-founder of Boka Restaurant Group; Lydia Tenaglia, Chief Creative Officer of ZPZ (Food Republic's parent company). There will be more speakers added in coming weeks.
"Skift Restaurants Forum offers unique insights into what shapes today's restaurant industry," Jason Clampet, General Manager of Skift Table, says in a statement. "Our preview last year featuring Noma's Rene Redzepi and Union Square Hospitality's Danny Meyer was just a taste of what's to come at this year's event. With so much innovation occurring in the culinary sector — from operations and marketing to technology and the guest experience — Skift Restaurants Forum offers an exciting venue for inspirational and aspirational idea-sharing."
More information and tickets can be found on the Skift Restaurants Forum website.