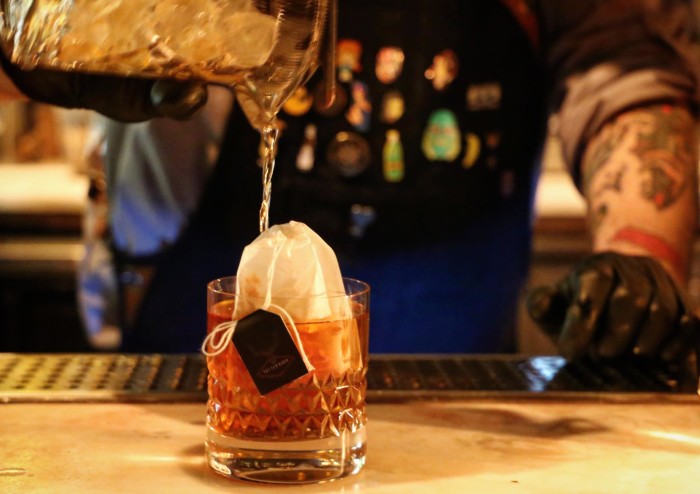 Esquire released this year's Best Bars in America list today and on it you'll find gems in food courts, top shelf shots, natural wines, pickled eggs and hip light fixtures as far as the eye can see.
Led by the magazine's editors Jeff Gordinier and Kevin Sintumuang, the list travels through the country, but seems to concentrate on one corner of the United States. While Los Angeles and Minneapolis boast two spots each on the list, the South came up on top, with nearly half of list located below the Mason Dixon Line.
Check out the list below in alphabetical order by city, then take a listen to Gordinier speak to what it's like to find America's best establishments on an episode of Food Republic Today.
Ticonderoga Club, Atlanta
The World Famous, Athens, Georgia
Nickel City, Austin
The Elk Room, Baltimore
The Living Room at the Dewberry, Charleston, South Carolina
Prairie School, Chicago
Manci's Antique Club, Daphne, Alabama
Sugar House, Detroit
Ona, Lexington, Kentucky
Bibo Ergo Sum, Los Angeles
Old Lightning, Los Angeles
The Anderson, Miami
Marvel Bar, Minneapolis
GYST Fermentation Bar, Minneapolis
Bastion, Nashville
Dante, New York City
George Washington Bar, New York City
Ordinaire, Oakland
True Laurel, San Francisco
The Diner Bar at the Grey, Savannah, Georgia
Brothers and Sisters, Washington, D.C.