One of the the highlights of the recent James Beard Awards weekend in Chicago came a few nights before the big ceremony, when Grant Achatz and Common teamed to support the Alzheimer's Association and to launch its Around The Table Campaign.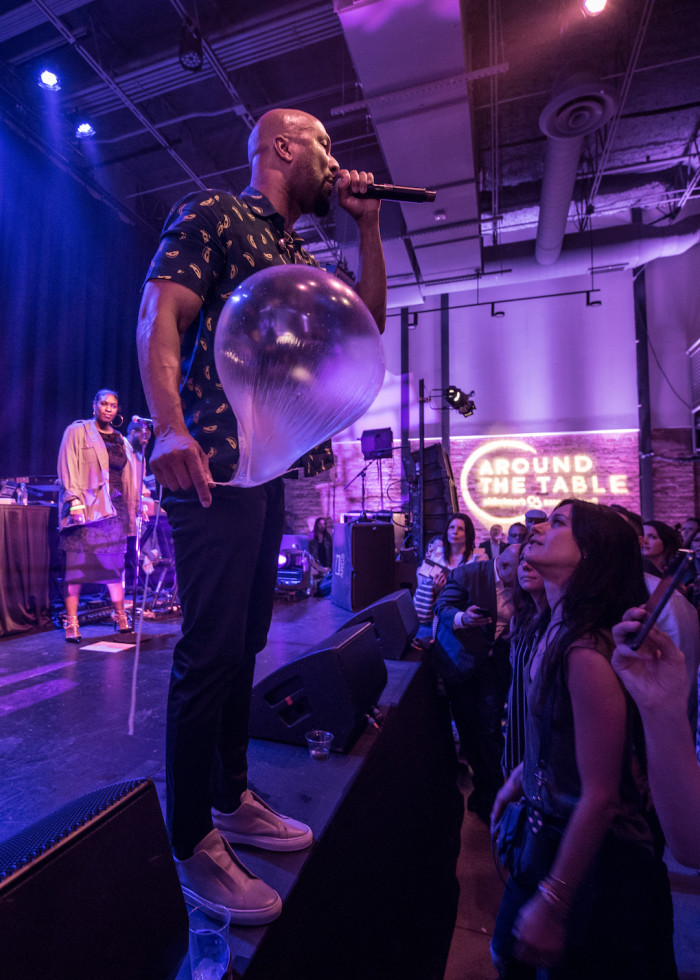 First, Achatz hosted chefs and media for a full dinner experience at Alinea, welcoming guests like Andrew Zimmern, Ken Oringer, Aaron Sanchez, Sara Kramer, Ashley Christensen and Andrew Carmellini. Then, the party moved to Chop Shop, where rapper Common fronted a full band and performed a 90-minute set of his best-known songs, from "Glory" to "Go," at one point welcoming Carla Hall onstage and freestyling about the star of The Chew.
The entire night, curated in part by CAA Culinary, put the spotlight on the Alzheimer's Association work, meant to help eradicate the degenerative brain disease, the number one killer among incurable diseases in the United States. Check out photos of the night's events below (including a video of Common and Carla's onstage flirtation), and take the conversation to social media with the hashtags and accounts #ENDALZ #AroundtheTable and @alzassociation.