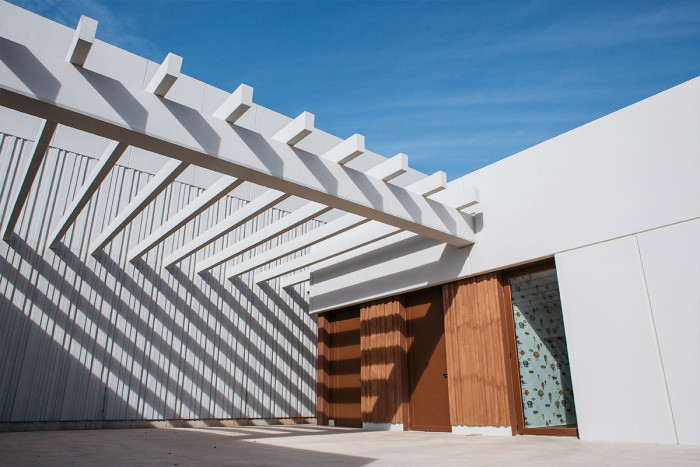 Winemaking in the Spanish region of Rueda has been documented as early as the 10th century. It was the first D.O. (Designation of Origin) to be approved in Castilla y León in 1980. Today, this appellation creates dynamic white wines from an ancient grape variety using state-of-the-art technology that underscores aroma and flavor. These are delightfully refreshing whites with acidity and crispness that appeal to the Pinot Grigio or Sauvignon Blanc fan looking for a new and interesting alternative.
Learn all about this storied wine region and you'll be ready to plan a trip and experience it for yourself. It's less than a two-hour drive from Madrid.
The local scenery
Visually, Rueda has more in common with a rocky desert than lush vineyards. Nothing about it screams "thriving agricultural location." But as fate, centuries of practice and some serious adaptation and technology has it, Rueda's resurgence over the past 30 years has established the region and Verdejo as the new old white wine to be reckoned with. Rueda as a whole comes across as a place with lively personalities and a fondness for pretension-free fun. The vines might be old, but the region and many of its winemakers are young, creative and digitally savvy — which helps tie the people to the place and the philosophy.
Which wines are produced here?

Rueda and Verdejo — no slant to Sauvignon Blanc or Pinot Grigio! They're benchmark varieties that have taken wine to the next level of popularity, but where is the next wave of thirst-quenching white wine? Verdejo. Rueda's tremendous commitment to value makes Verdejo a go-to for white wine drinkers. It's in just about every store across the nation and contributes so much more to your taste buds than your usual Sauvignon Blanc or Pinot Grigio. It's no surprise that Rueda is the top-selling white wine in Spain.
What's the best way to get to the region?
From Madrid:
By bus – company "Avanza Grupo." Trip is approximately 3 hours, 15 minutes
By car – 1 hour, 42 minutes
By high speed train – 1 hour to Valladolid
Which wineries are "Must-Sees"?
There are 70 wineries in the region, however, a few to start are:
This winery is known for its awesome underground wine caves (thousands of years old) where you can also enjoy wines, craft beers and homemade cheeses. The winemakers at Menade are pioneers in organic viticulture and biodynamic agriculture in Spain, using organic farming techniques such as "insect hotels." Insect hotels such as at Menade winery in Rueda are planted with floral and plant diversity to encourage the proliferation of beneficial insects that can help control harmful pests. The result is a return to nature and tradition, crafted with thinner glass and topped with natural beeswax, stored in a 200-year-old wine cellar under the town of La Seca.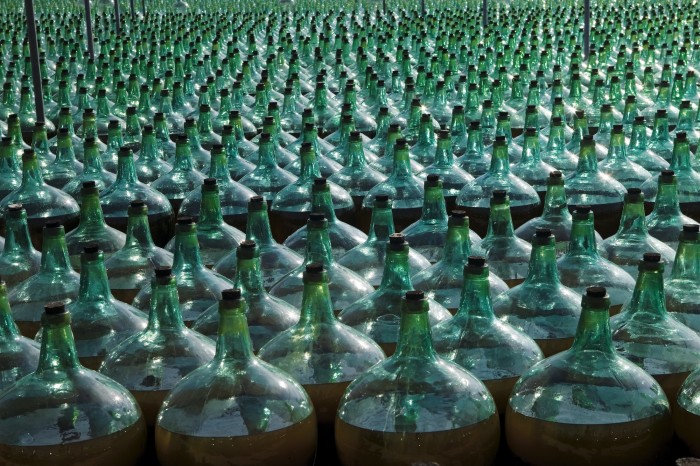 This destination features a labyrinth and barrel vaults tucked away in the underground cellars for fun wine-filled exploring. It's a fifth-generation, family-owned operation with a history dating back 350 years. Set in the middle of Rueda, the winery is the perfect locale on the wine route focused on Verdejo grapes, which are processed in an old Spanish farmhouse built in the 17th century.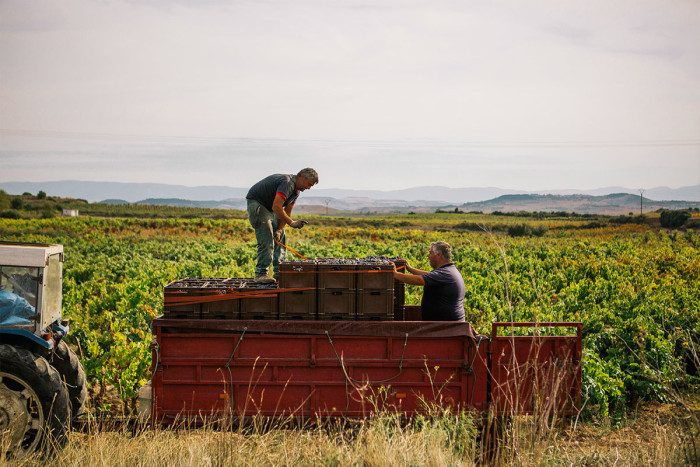 Founded in 1924, Ramon Bilbao has 240 hectares of vineyards, split between Rioja and Rueda, plus another 900 hectares which are in the main quality districts of the D.O.C Rioja and the D.O. Rueda. This winery is focused on excellence in winemaking and offers lots of exciting experiences from virtual reality to live violin music.
What wines do you recommend our readers try, and where can they access them? 
You can access Rueda wines on Wine.com and at your favorite retailers including (but not limited to) Stew Leonards, Binny's, Total Wine and Fairway. See below for a few selects!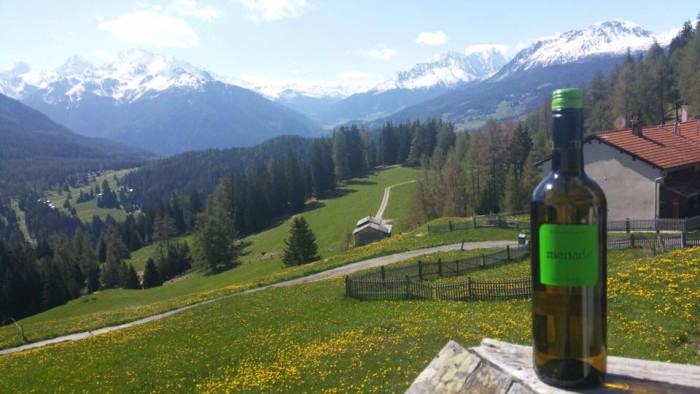 For the eco-friendly: Menade Verdejo – $14.99
This wine preserves the environment and is flavorful and delicious. The sibling winemakers, with five generations behind them, are pioneers in organic viticulture with an organic certification for their winery and vineyard in Rueda.
For the sparkling lover: Viña Cantosán NV Brut – $11.99
Incredible bubbles from an unexpected locale! Enjoy alone or with fish and fruits this spring.
Aromas of gooseberry and dried herbs unveil a fairly intense palate. Enjoy a refreshing acidity that makes you reach for more on hot summer and spring days.
What are some unique recommendations for what to do in the region (outside of wine)? 
Vincci Frontaura Valladolid Hotel
This hotel is located in one of the most rapidly growing parts of the Castilian capital. The avant-garde design is an escape from conventional hotels, but still has amenities like a gym, spa and free Internet. Incidentally, its sister hotel in Olmedo — the 4 star  Castilla Termal Balneario de Olmedo — is also a terrific hotel and an ideal base for exploring the Rueda wine region.
The Carrión Theater
Enjoy musical and theatrical performances from beloved classics to modern day music. The theater boasts rich design and architectural history and of course, amazing acoustics.