Every wine expert needs to start somewhere, and going in blind just might be the best way. A blind tasting means you'll have no idea what's in your glass, a blank canvas with a world of possibility.
The benefit of blind wine tasting is the chance for people to test their wine knowledge with no possible way of cheating, like a mix between the ultimate pop quiz and an aptitude test for taste buds. Ken Fredrickson, master sommelier and founder of Tenzing Wine and Spirits in Chicago, offered a couple of tips to hosting your very own event.
Fredrickson suggests tasting no more than four bottles in one go, wrapping each bottle in aluminum to hide labels and ensure that wines are served at the proper temperature. When deciding on what to drink, Fredrickson recommends sticking to a singular style. For example, one blind tasting could feature all New World Chardonnays from New Zealand, South Africa, California and South America. He advises beginners to get ahold of the classics — Cabernet Sauvignon, Merlot, Pinot Noir — before branching off into the funky and advanced stuff.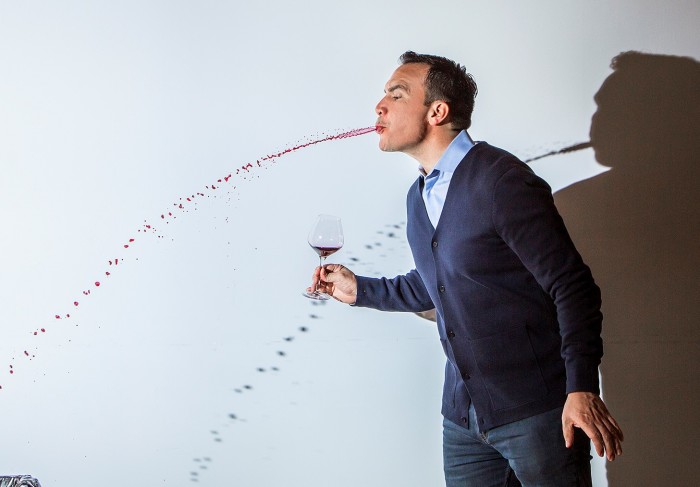 With blind tastings, education is key. The goal is to learn to distinguish different wines from each other, to be able to pinpoint characteristics of regions and styles, reference quality and to broaden one's palate. When he's hosting a blind tasting, Fredrickson says he likes to "pick wines that surprise me." For the experienced taster, the biggest takeaway from a blind tasting should be which wine may have tricked you, if any. Even the best of the best can get tripped up.
"I've seen people mistake an Australian Pinot Noir for a Roman Chianti," Fredrickson says. "It takes a combination of experience and talent."
A plus side, blind tastings don't have to be of expensive wines. Fredrickson says bottles ranging from $9-$25 will do perfectly well.
If you're looking to blind-taste some luxurious wines that Fredrickson picked out himself, he'll be at the Chicago stop on June 6 for family-owned wine importer and distributor Wilson Daniels' portfolio tour. In celebration of Wilson Daniel's 40th anniversary, the company's touring along five different American cities with sommeliers: St. Helena, California (June 3), Los Angeles (June 4), Houston (June 5), Chicago (June 6) and New York (June 7). More details here.