Donate To Bring Back Gothamist, More Pizza Rat Coverage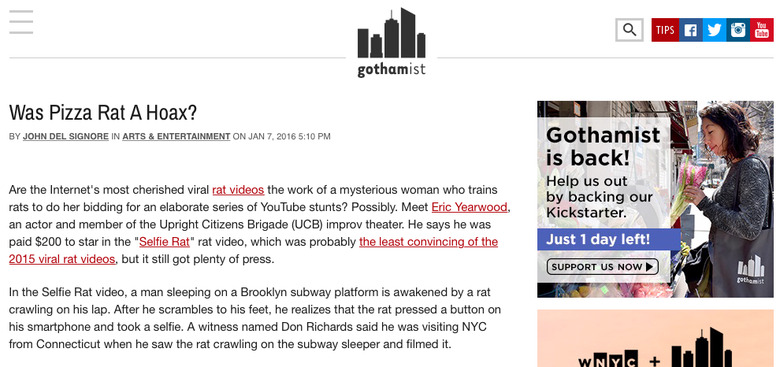 As food fanatics, we loved Gothamist for its tireless coverage of pizza rat, the lovable subway critter that valiantly lugged what looked to be a dollar slice back to its lair for a blast of cheesy goodness. But as New Yorkers, we genuinely appreciated the site's coverage of local news around the five boroughs. As with so much media, a combination of tough times and questionable ownership led to Gotham's demise last year. Then, in stepped WNYC New York Public Radio to bring back the site, its archives and even the journalists who worked there.
WNYC launched a Kickstarter campaign to raise at least $200,000 (the Kickstarter page lists $100,000, but the actual goal is $200k), and today's the last day to donate. Watch the video below, and if you care about journalism in New York City (and beyond), donate what you can.