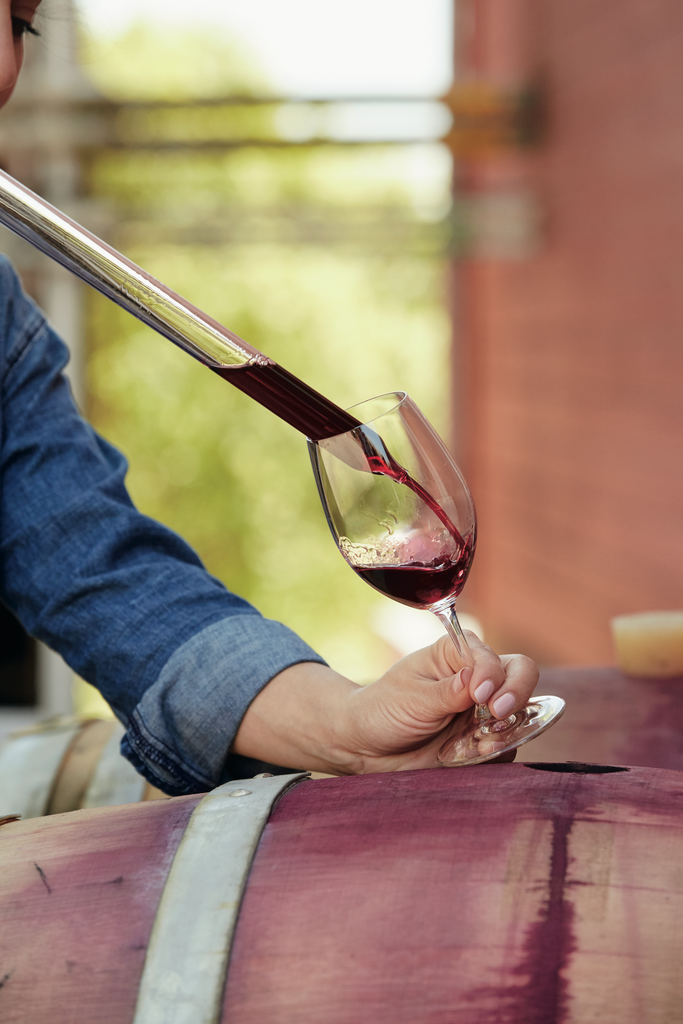 Those familiar with the name Sonoma-Cutrer will know it for chardonnay. In fact, it's 95% of what they make, according to the winery's winemaking director, Mick Schroeter. Since 1973, the Sonoma County winery made exclusively chardonnay to stand out among the many California Burgundian pinot noirs, until the early '90s when Sonoma-Cutrer decided to plant their own pinot grapes.
Since then, the winery has expanded, won awards and made a gorgeous profile of wines, mastering chardonnay, pinot noir and rosé, all at the hands of winemakers Zidanelia Arcidiacono (who oversees reds) and Cara Morrison (who heads whites). Both women studied winemaking in college, knowing even before being of legal drinking age (with the exception of Arcidiacono—who hails from Argentina, where the drinking age is 18)—that they wanted to make the drink that Maya Angelou once compared to independence. "Independence is a heady draught, and if you drink it in your youth, it can have the same effect on the brain as young wine does. It does not matter that its taste is not always appealing. It is addictive and with each drink you want more."
Some could say Arcidiacono was born into a career of wine. She grew up in Argentina's Mendoza wine region and knew as a teenager she wanted to be in a field that flexed both her artistic and scientific muscles.
"I got the chance to meet people in the wine industry [in Mendoza] and I saw how much they enjoyed their work," Arcidiacono says. "It sounded more like a lifestyle."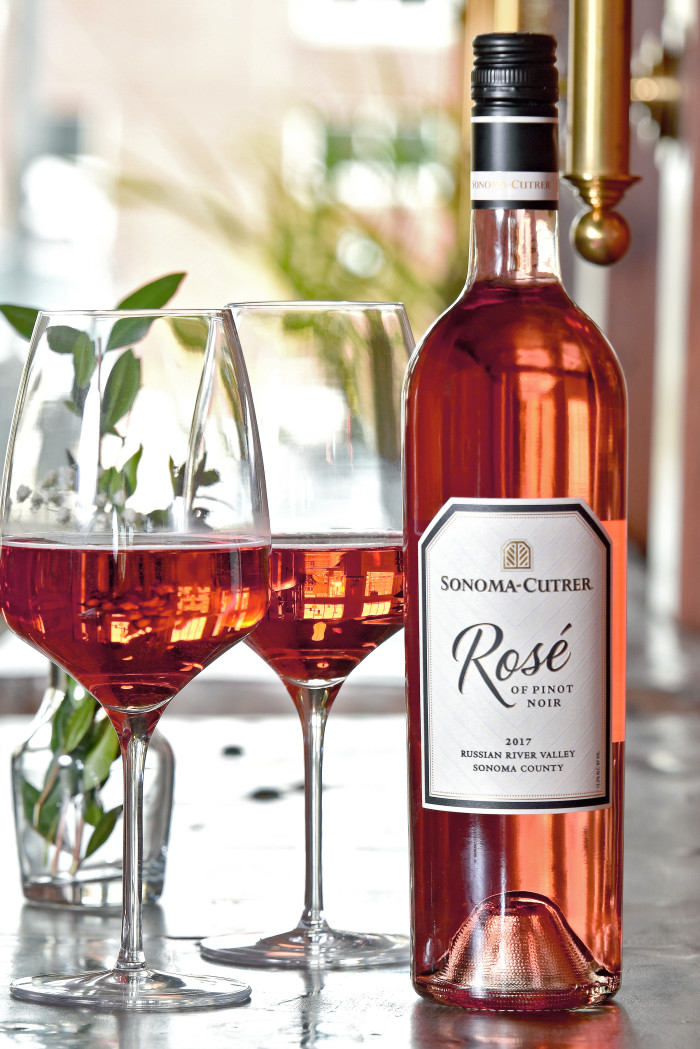 Coming off the heels of a successful limited release of the winery's first vintage of rosé, Arcidiacono says this step for Sonoma-Cutrer was greeted with the green light for more.
"A lot of emotion comes along with that inaugural vintage," she says. "I'm very satisfied with the wine, and we accomplish the style we were looking for—light salmon color, an expressive nose of blood orange and rhubarb and crisp, aromatic and refreshing on the palate."
Morrison found her way into winemaking at UC Davis, where an Intro to Winemaking class caught her eye. Under the study of Ann Noble, creator of the aroma wheel, Morrison learned all about Malolactic fermentation and how to change styles of wine microbiologically. She was hooked.
"I first tasted the Sonoma-Cutrer chardonnay back in 1999 and decided I wanted to make this wine," Morrison says. "In 2005 I became the assistant winemaker. Dreams do come true!"
On a recent cool spring day, Morrison takes me through the chardonnay-making part of Sonoma-Cutrer's headquarters. She shows off the winery's cooling tunnel—the only known one—where chardonnay grapes travel through a mile of 25°F temperatures for 45 minutes. After that, the grapes go directly to press and get made into the Russian River Ranches Chardonnay, Sonoma Coast Chardonnay, The Cutrer Chardonnay or Les Pierres Chardonnay. Morrison then takes me to the barrel room, where the chardonnays age in French oak. She explains one of her favorite parts of winemaking, stirring the lees, with such great excitement that when she demonstrates later, the whole room is equally as excited. Morrison's energy and enthusiasm is just as captivating as a glass of Les Pierres.
With Arcidiacono and Morrison making their respective wines, the two blend together effortlessly to complete Sonoma-Cutrer's collection. We recently chatted with the two about their wine philosophies.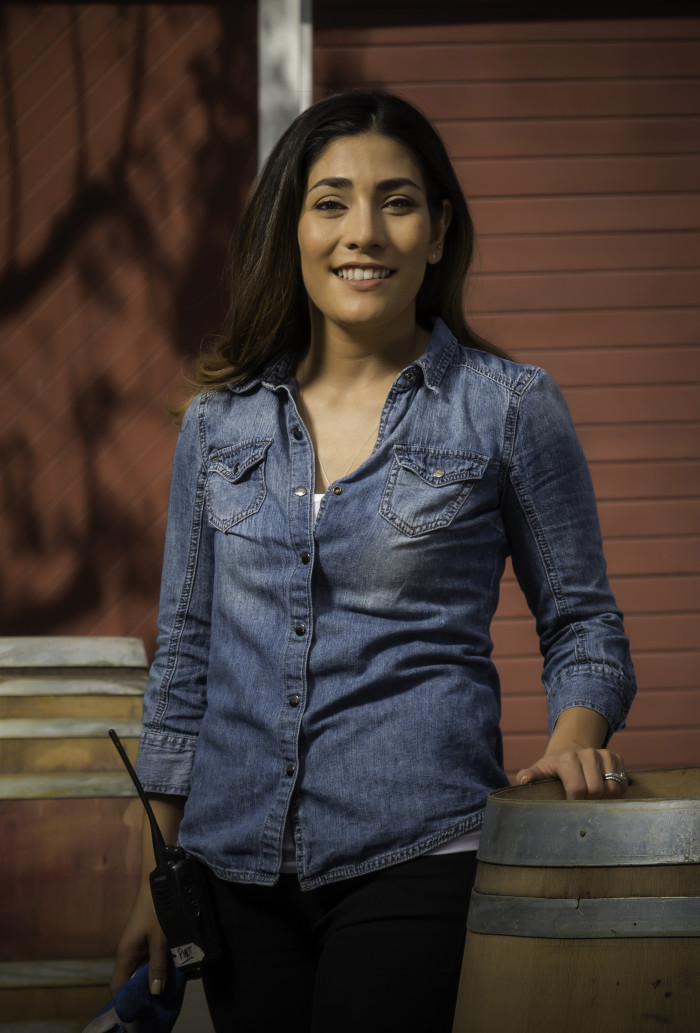 What makes a good glass of rosé, pinot noir or chardonnay for you?
ZA: Well, if the wine is correct (no flaws) then what makes any wine good is very personal based on your level of experience and taste. What I think makes a wine memorable is the moment and company you are enjoying it with.
CM: Balance and crisp acidity, which is what Sonoma-Cutrer Chardonnay is all about. Balance between fruit and oak aromas and flavors; so you can smell and taste both fruit & oak but neither is dominate. The crisp acidity allows for the Chardonnay to pair well with food.
How do you feel about wine's seasonality?
ZA: I can enjoy rosé year round! But it is natural the most appealing during the warm months, as it is so crisp, delicate and refreshing.
CM: I not only pair food with wine, but also with the season. Rosé goes with just about anything on a hot summer day. The nice thing about chardonnay is that it pairs with every season. The balance in flavor creates a classic, medium-bodied chardonnay that is a staple for any wine lover year round. At Sonoma-Cutrer, when striving for that balance, we're looking for a wine that pairs well with food. There are plenty of seasonal foods to enjoy with chardonnay, like comforting pasta dishes, roasted meats, rich sauces and, of course, manchego cheese—that's my personal favorite, especially with Sonoma Coast Chardonnay. Who doesn't love a charcuterie appetizer at a holiday gathering? The unique characteristics of Chardonnay can be enjoyed all year, so I'd say, pour it into a glass and enjoy! It's just that easy.
What's your favorite stage of winemaking?
ZA: Of course, is harvest — the craziest time of the year, yet the most rewarding. We receive the hard work that occurs out in the vineyards [signified] in the shape of clusters, and we are given the special opportunity to transform those grapes into beautiful wines. It is a lot of work, but I love it!
CM: I love harvest in fall! It is a very busy time of year when all the grapes are coming in and we fermented the juice into wine. That is when all the magic happens; deciding when to pick grapes for optimal flavors, how to ferment the wine to maintain our style, and working with all the variations that mother nature throws at you during that vintage. It is a fast paced and exciting time, with daily challenges that keeps me on my toes. I also love harvest since the team works so closely together for so many hours, we can practically read each other's minds. Harvest builds a very strong, cohesive team.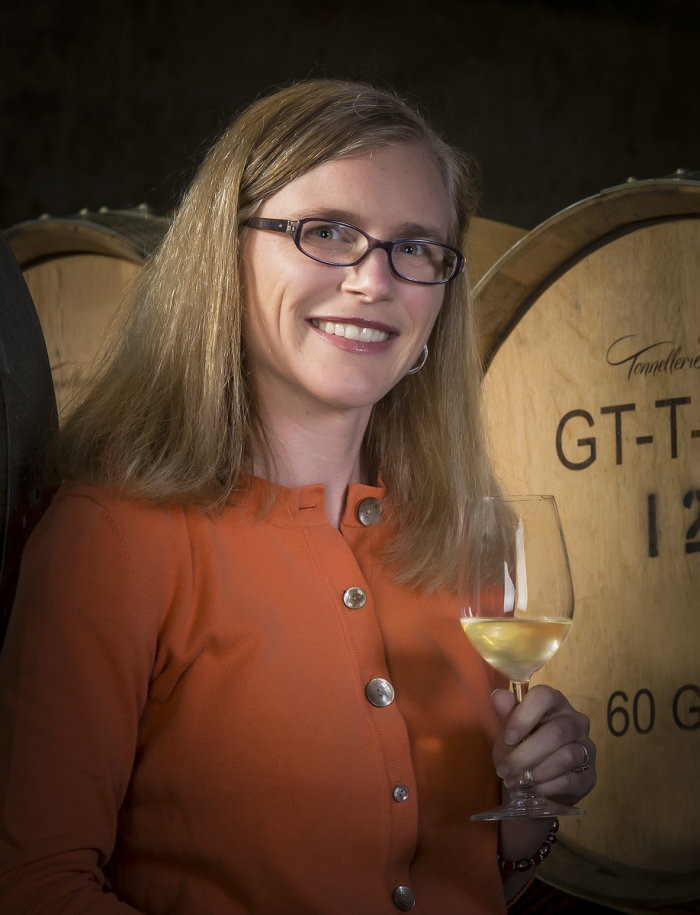 What are you drinking when you're not drinking wine? What's your favorite region other than California?
ZA: When I'm not drinking wine, I'm drinking lots of water and homemade kombucha! I also enjoy vermouth with club soda and lime. My favorite regions are Valle de Uco (Mendoza) and Cafayate (Sata) in Argentina, as well as Provence in France.
CM: If I am not drinking wine, I am drinking water. Those are my main two beverages. I occasionally have a beer every week or two. I love PranQster Belgium style ale from North Coast Breweing Co. in Fort Bragg, California. My favorite wine region other than California… that is a hard one. There are so many wonderful places that make wine. I would either pick Burgundy for the history, tradition, and amazing wines or Champagne, because I love starting every dinner party with a bottle of champagne.