This New LA Convenience Store Carries Only Healthy Items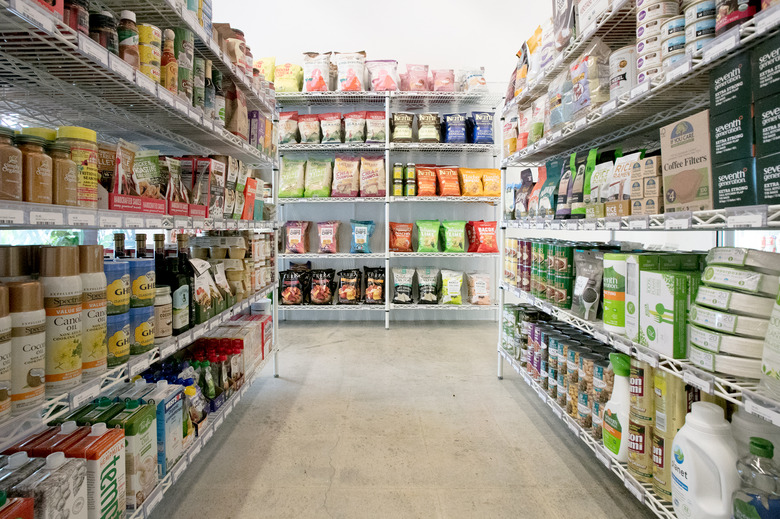 (Photo: Wyatt Conlon.
Located in Los Angeles' Silver Lake neighborhood, The Goods Mart is a convenience store for the anyone who's ever wanted a healthier, better-for-you sandwich, bag of chips or slushy at affordable prices—right down to the $1.25 cup of craft-roasted coffee. And yes, there is a such thing as a slushy that is better for you.
From the mind of Rachel Krupa, founder of boutique food and wellness PR firm Krupa Consulting, The Goods Mart opened yesterday, with the idea of making healthier food more accessible, and frankly, convenient. The 300 products carried at The Goods Mart include sandwiches from local purveyors Banh Oui, flowers from Sosia Flora, La Colombe drip coffee that can be purchased for as low as $1.25 and more. But the good stuff doesn't end there, the store will also stock responsibly produced items like "ugly" produce, flowers, toilet paper and shampoo. All products stocked at The Goods Mart must meet the following standards:
No artificial colors
No artificial flavors
No artificial sweeteners
No growth hormones or hormone disruptors
Only humanely-raised animal proteins that are nitrate-, antibotic- and GMO-free
No harmful pesticides
Reduced use of plastics (BPA-free only)
Exclusively organic cottons
Always better packaging
Transparency
The 900-square-foot shop also looks and feels welcoming, bright and wholesome, just like its products. It also includes a shady, tropical-plant–filled seating area that provides a space to enjoy your healthful goodies. And the Goods Mart will lend a charitable hand by collecting tips at checkout to be donated to a rotating roster of charities. Soon-to-expire items will be donated to Lunch on Me, a non-profit organization dedicated to feeding the homeless.
Krupa tells the LA Times that the plan is to expand in Los Angeles and nationwide.