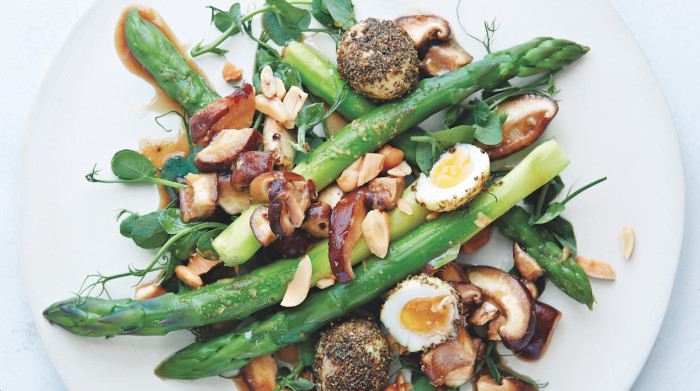 Did you know that we have a ton of spring asparagus recipes that need a new home in your kitchen? And we've got even more for our tender green vegetable enthusiast friends: handy explainers, techniques and chef's tips for using one of our favorite seasonal treats. Take a deep dive into our colorful asparagus section for dishes from award-winning chefs and cookbook writers, and freshen up your repertoire from the early spring garden.
This is a really pretty, elegant salad full of popping tastes and contrasting textures. Quail eggs are tricky things to peel — use your fingernails and a small, sharp knife — but well worth the effort. If you can't get them, then use hen's eggs and serve one per person.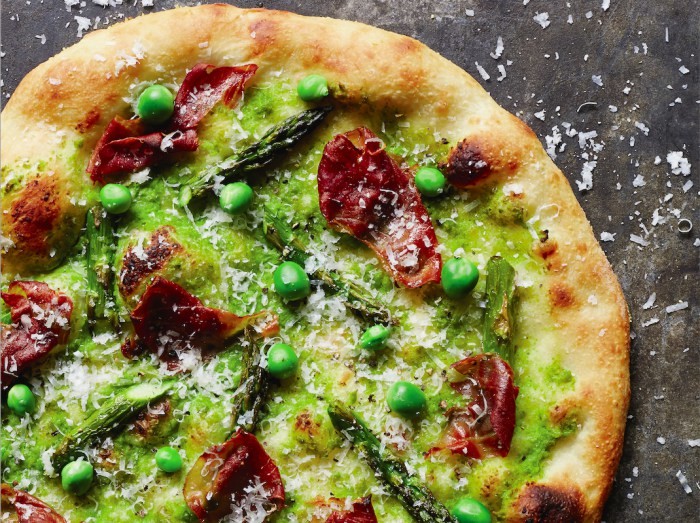 Okay, time to pay homage to one of my favorite cooks, Nigella Lawson. No, her food isn't fussy. No, I don't love all her recipes. But damn if she isn't happy in the kitchen and sexy while she cooks. Long before I went to culinary school, I'd learned more than a few really useful kitchen tricks from Ms. Lawson, including how to make fantastic risi e bisi. If you're not familiar, risi e bisi is an Italian risotto with peas. Most recipes I've seen are basic white risottos that rely on just-picked fresh peas to bring them to life. Not so with Nigella's: She makes a rich pea sauce that she then adds to the risotto at the end, resulting in a vivid green pot of rice dotted with plump peas and alive with flavor. I took this concept and used it as a pasta sauce for years, until one day I had some left over and smeared it on a pizza, with delightful results. Some extra peas, a few torn slices of prosciutto and extra Parmesan and you have my version of pizza e bisi.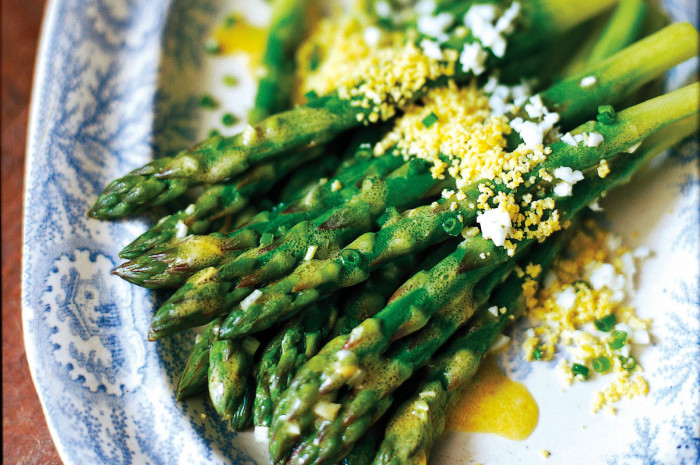 While thick asparagus are great for roasting, I like to turn thin ones into a simple salad. I cook them very briefly, so they retain their crunch. The optional sieved hard-cooked egg, called mimosa, is a traditional spring topping for this chic dish.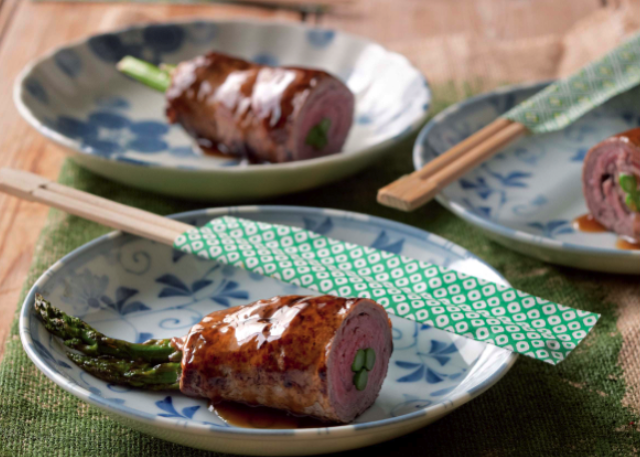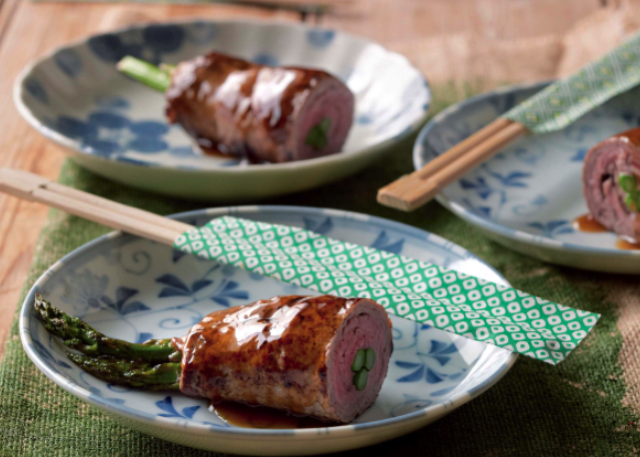 Few things pair better with beef than asparagus, especially now that it's just starting to pop up in season. With that basic formula in mind — steak and asparagus — we're publishing this recipe from Hardie Grant Books' Izakaya cookbook. Speaking of pairings, izakaya food is meant to be washed down with copious amounts of beer. Have you seen our 10 Craft Beers For Spring? Those 10 gems just waiting to be served with your favorite bar foods.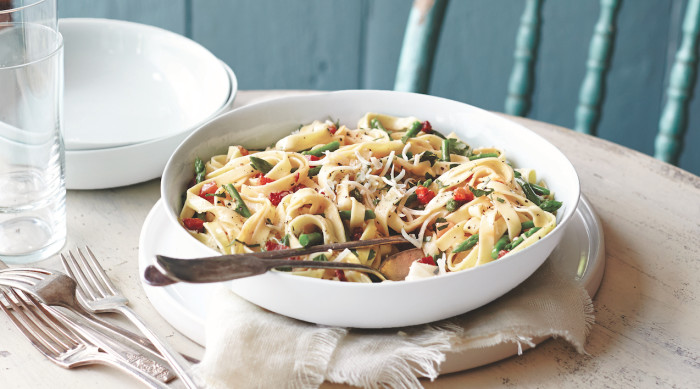 I love pasta that's easy enough for a weeknight supper but pretty enough for company. This classic combination of pancetta and asparagus is dressed with a luxurious butter sauce, or al burro in Italian. Buy authentic Parmigiano-Reggiano, and you'll be glad you did.