Be sure to subscribe to Food Republic Today on Apple Podcasts or wherever you get your podcasts. And please rate the podcast and leave comments!
Subscribe: Apple | Stitcher | Spotify | TuneIn | Soundcloud
Alon Shaya is the author of the new book, Shaya: An Odyssey of Food, My Journey Back to Israel, an inventive cookbook that ties in his upbringing in Israel and Philadelphia, as well as his journey as a chef in New Orleans. But of course Shaya is also the chef and restaurateur who is still wrapped up in the John Besh scandal, as he's in the midst of a lawsuit trying to win the rights to his name back from the Besh Restaurant Group (Update: The suit has been settled, and Shaya has relinquished the name to his old employers), which retained the restaurant Shaya even after firing him in October 2017. He addresses the scandal and talks about how it's inspired him to create a nurturing environment at his new restaurant group, Pomegranate Hospitality, which already has two restaurants in the works. We wrap up in Post Bites with comedian Holly Prazoff telling us about her relationship with tiki drinks. But first, the news:
Today's News:
Further Reading: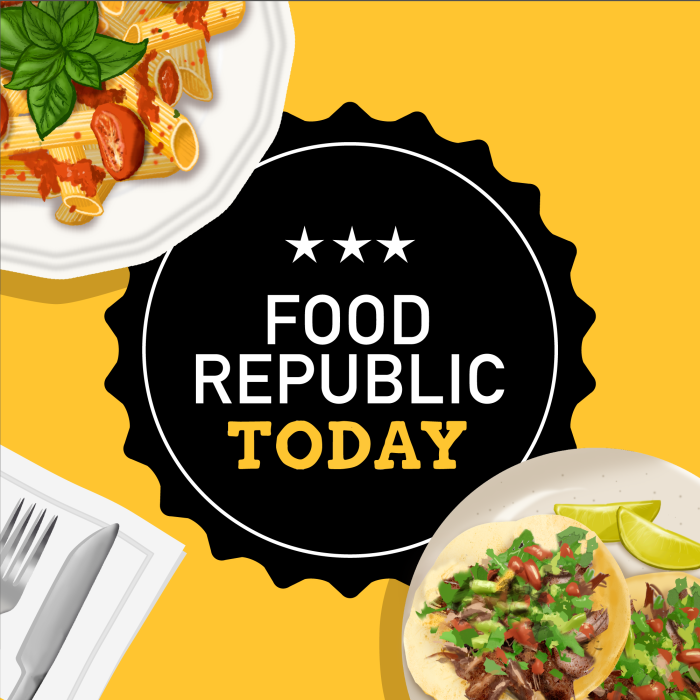 Food Republic Today is hosted by our Editorial Director, Richard Martin, with co-host Krista Ruane, Zero Point Zero culinary creative director, and produced by Zero Point Zero Production. Our producer is Katie Guhl with assistance from Tiffany Do. The episode features music by Ghostly International artists including Michna, whose "Metal Baile Joint" is the theme song.