Mind Of A Chef Is Up For Three Webby Awards!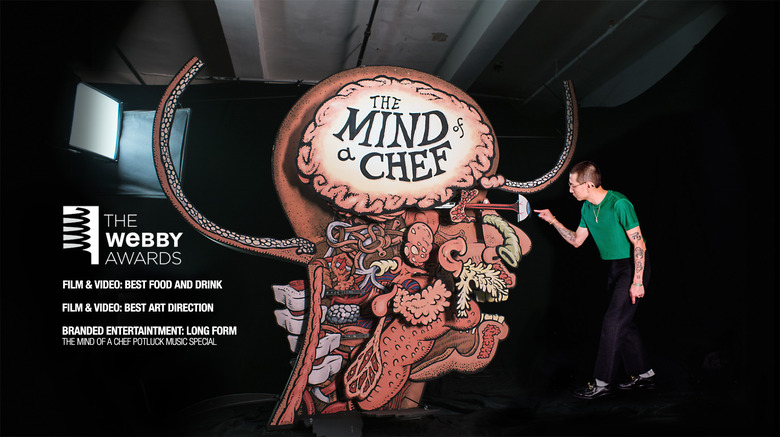 (Graphic courtesy of Mind of a Chef.)You can vote for Mind of a Chef in this year's Webby Aw
Emmy-award winning show, Mind of a Chef has been nominated for three Webby Awards!
Produced by Zero Point Zero Production (Food Republic's parent company) and narrated by Anthony Bourdain, the series was nominated for Best Art Direction, Best Food And Drink and best in Branded Entertainment: Long Form for the Potluck Music Special. The winners are chosen by the Academy, but the public also has a say in the People's Voice Awards. Follow the links to vote for each category. Voting closes on April 19, so cast your votes now!
If you haven't caught up with the most recent season with New York chef Danny Bowien, it's time to start bingeing. Catch it on Facebook Watch. As for the Potluck Music Special, watch that below!