All The Food-Related Screenings You Need To See At The Tribeca Film Festival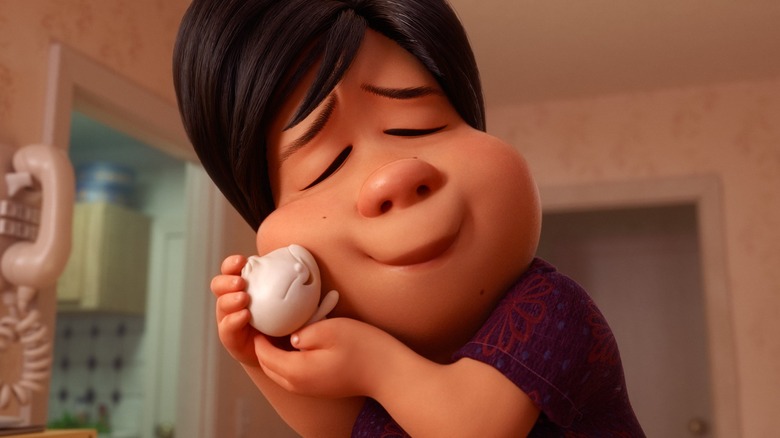 (Graphic: Pixar/Facebook.
The Tribeca Film Festival is right around the corner! Wednesday, April 18 through Sunday, April 29, cinephiles all over New York are heading to Lower Manhattan to catch world premieres of short films and documentaries, television shows, feature-length films and more. From a Pixar animated short to Comedy Central's booziest show, these are all the food-related screenings you need to see at this year's Tribeca Film Festival.
Bao
Pixar's latest animated short film tells the story of a Chinese immigrant and empty nesting mother filling her home with again with dumplings that come to life. The short premieres at this year's festival on Saturday, April 21 and will hit theaters nationwide on June 15 when it plays before The Incredibles 2. Pixar recently released a sneak peek via Entertainment Weekly.
Drunk History
Comedy Central's hit television series that asks comedians to recite American history stories while boozed up will air the first episode of its fifth season on Thursday, April 26. Following the screening, there will be a conversation between co-creator, director and host Derek Waters, co-creator and director Jeremy Konner and guests. All tickets include two complimentary drinks, perfect for the occasion.
The Last Fisherman
What happens when the last-known fisherman on the South China Sea meets a robot woman? This 11-minute dystopian film makes its world premiere at the festival on Thursday, April 19.
Sweetbitter
Adapted from national best-seller book of the same name, the new Starz show premieres on Thursday, April 26. 22-year-old Tess moves to New York and lands a serving gig at a high-end restaurant, which opens her palate to expensive wines, haute cuisine and more. Author Stephanie Danler will join the showrunner Stuart Zicherman and some of the show's cast in a conversation moderated by Katie Couric.
Wendy's Shabbat
A group of elderly Jewish folk meet every Friday to honor tradition and religion at one of the most unlikely venues — Wendy's. In this short documentary, director Rachel Myers interviews those who observe the Jewish Sabbath over fries, Frosties, chili and burgers. Wendy's Shabbat makes its New York premiere on Saturday, April 21.